Olivia Wilde Tells 'Moving' Story About Son: 'Mom, You're a Director' Now
You go, girl! Olivia Wilde is proud of the female-driven force behind new film Booksmart. The actress stopped by On Air With Ryan Seacrest on Monday, May 6, to dish on her directorial debut and shared an adorable story about 5-year-old son, Otis, with hubby Jason Sudeikis.
Booksmart revolves around two smart female best friends who realize they forgot to have fun during high school and attempt to squeeze four years of high school rebellion into one night. The movie is Wilde's directorial debut and was largely female-driven, which Olivia pointed out only 4% of studio movies were last year.
"I read [the script] and I knew it could be so funny and important," she shared with Ryan. "There hasn't been a movie about two female best friends since Bridesmaids that really, really felt authentic to me and I was like, 'I want to make something that feels funny and authentic and also to celebrate smart girls who aren't trying to assimilate.' … So, yeah, I pitched on it and was gobsmacked when they gave me the job. It was amazing." 
"Audiences, especially young people, … deserve something that fit them in terms of how evolved they are," she added of the film. "… They're so 'woke'; … They're so fluid; … They're so much better than we were so … I thought this movie is opportunity to honor this new generation."
Speaking of the "new generation," Olivia and Jason's kids Otis, 5, and Daisy, 2 1/2, are already ahead her.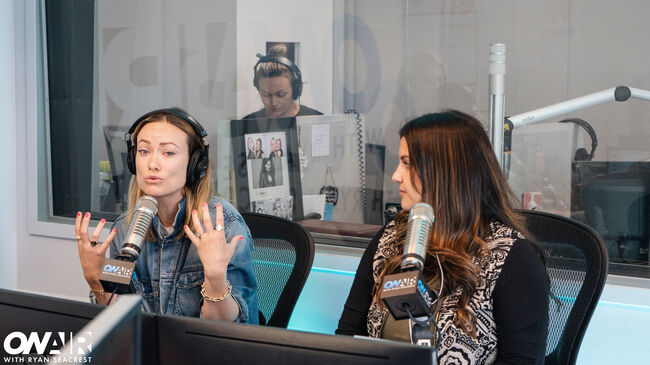 "I mean, it's crazy even the difference between me — I'm 35 — and our cast," Olivia added. "I realized there was this huge generational gap. I was like, 'OK, we're going to sing Alanis Morissette in this scene.' And they were like, 'Who's that? New artist?' … Think about my kids," she continued. 'Like, we're going to be dinosaurs to them! … The way they work my phone, they unlock things faster on my phone than I do. At 2 1/2, she's like, 'Boom! Boom! Mom, here you go.'"
Her son also adorably validated her role of director.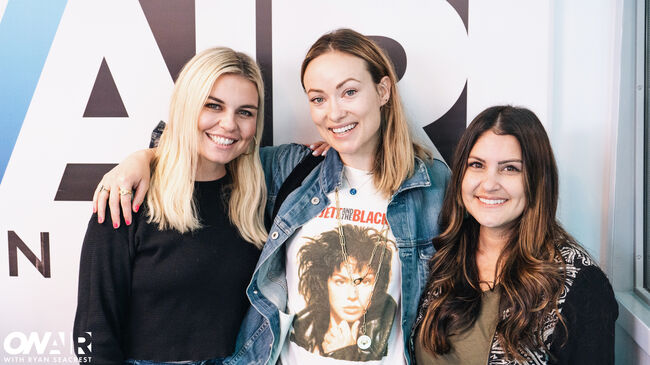 "They haven't really embraced the idea of quiet yet," Olivia shared of taking her kids to work. "Otis loves to come on and yell 'Cut' because he knows when you say 'cut' then everyone can hang out and talk again so he just walks on and says 'Cut! Cut!' But, he loves it, and it was really moving the other day," she added. "I said, 'Otis, do you know what I do for a living?' And he said, 'Yeah, Mom, you're a director.' And I swear I hadn't internalized it until that moment and I was like, 'Whoa I am.'"
Too cute! 
Watch back the full interview above for more and catch the hilarious film Booksmart in theaters May 24.  

Ryan Seacrest
Ryan is quite simply one of the most influential, well-regarded, and well-known names in Hollywood. He is the quintessential Hollywood insider who always manages to have the biggest scoops and the most sought after access to top events and celebrities.
Read more