Hailey Bieber Attends Met Gala in Sequin Thong Sans Justin Bieber
Business in the front, party in the back! Hailey Bieber turned heads in a bubble gum pink dress with matching sequined thong at the 2019 Met Gala in New York City on Monday, May 6. The model walked the pink carpet at fashion's biggest night sans her husband, Justin Bieber, but fret not, he still showered her with support.
The singer, who has been busy teasing new music with pal Ed Sheeran, posted an image of Hailey from the carpet with the caption "stunning goo goo" on his Instagram Story.
Hailey pulled off the theme of camp in the sleek gown by revealing her thong in the back of the dress and donning a blond bombshell hairstyle with a sleek black bow and over the top cat eye makeup.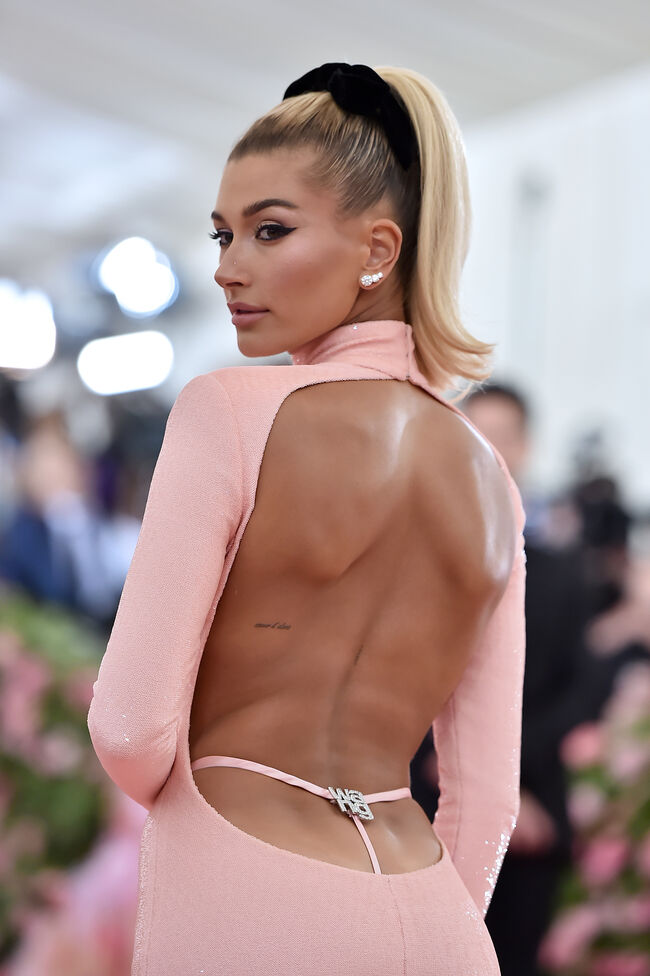 The theme, "Camp: Notes on Fashion," was a nod to Susan Sontag's 1964 essay "Notes on 'Camp." In her 1964 essay, Sontag defines camp as "love of the unnatural: of artifice and exaggeration."
Mr. and Mrs. Bieber have been happily married since they quietly tied the knot months ago. The couple have faced their fair share of ups and downs, with Hailey most recently clapping back at fans who are still longing for Justin and Selena Gomez to reconcile their long-lived on and off relationship.
"You little internet kiddos need to learn how to move on for real," she wrote in a since-deleted IG Story. "We're adults that have better things to do than waste time explaining something just so you can stop your delusional fantasies," the post continued. "I'm not gonna sit here and let obsessive strangers try to tell me about my own husband, you wanna talk about somebodies husband then get ur own. G'night!!"

Ryan Seacrest
Ryan is quite simply one of the most influential, well-regarded, and well-known names in Hollywood. He is the quintessential Hollywood insider who always manages to have the biggest scoops and the most sought after access to top events and celebrities.
Read more