Lauren Daigle Shares Surreal Selena Gomez Story for First Time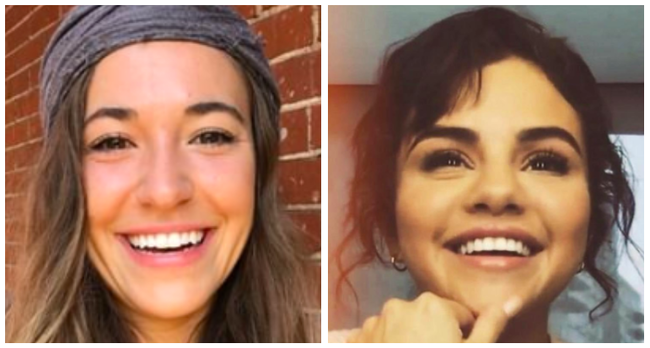 She's made it to Hollywood — and beyond! Almost a decade after auditioning for American Idol and being sent home following Hollywood Week, Lauren Daigle has made a name for herself — and, not to mention, earned two Grammy awards. 
The songstress phoned into On Air With Ryan Seacrest on Friday, May 3, and reflected on her journey to the charts and her return to Idol, where she'll now be serving as a mentor. 
"It's just surreal," the 27-year-old "You Say" singer gushed of her return to the show 10 years later. "Now that I've been on this side of American Idol, touring and in the studio and all the things, it's kind of similar how rigorous it is," she said. "I was there for Hollywood Week and then got cut after Hollywood Week and I remember the time, … the late nights, [the] little sleep, lots of 'Go, go, go' and that's exactly how touring is."
Daigle's road to fame was more than she could have dreamed. The songstress broke out onto the scene and even gained recognition from Selena Gomez, who personally recommended her third studio album, Look Up Child. At the time, Gomez recommended the album to her Instagram followers and fans who may have been experiencing similar struggles and disbeliefs. 
"Honestly, I was so touched," Lauren reflected on Selena's PSA. "I was really excited. She was someone who was always like a few degrees removed, like, we have a lot of mutual friends, and I was thinking about her a lot during the making of this record for some reason, like, its really bizarre." 
The songstress explained that she somewhat manifested her connection with Gomez.
"It was so bizarre," she added. "I was like, 'OK, wait, this is crazy!' So when she reached out I kind of smirked at my manager because my manager was the only one that really knew I had this dream about her — I haven't even told her this, I need to tell her this — but, I had this dream about her like two years ago and didn't even know her or anything about her and like six months later she ended up reaching out, it was just crazy," she explained, adding that she "fully believes" in full-circle moments.
"It was such a highlight," she concluded. "… I believe God has a reason for everything. There's such a reason he cares about people and he cares about her and wanted her to be encouraged."
Listen back to the audio above for more. Catch Lauren on American Idol on Sundays live on ABC at 8pm ET/5pm PT. 

Ryan Seacrest
Ryan is quite simply one of the most influential, well-regarded, and well-known names in Hollywood. He is the quintessential Hollywood insider who always manages to have the biggest scoops and the most sought after access to top events and celebrities.
Read more