Diplo Finally Responds to Ryan Seacrest's DM and LOL
We got a response! Ryan Seacrest finally learned how to send a direct message on Instagram and the result was almost an epic fail 😂 After deciding we'd love to have Diplo in-studio, Sisanie and Tanya taught Ryan how to DM him on Instagram. The only issue was we then realized that Diplo wasn't following Ryan on IG, meaning the DM would be lost in the abyss of fan messages.
It got even more LOL because we also learned that Ryan had Diplo's phone number and didn't even need to DM him from the get-go, he just couldn't find it in his contacts. 
To the rescue, KIIS FM music director Beata messaged Diplo to respond to Ry.
"I sent a text and was like 'Hey, you're not following Ryan on Instagram.' And he's like 'OMG, I'll follow him. PS, I love him.' And I was like 'OK, great,'" Beata shared on-air on Thursday, April 25. "And then he goes, 'OK, wait, he's got my number — we work out at the same gym.'"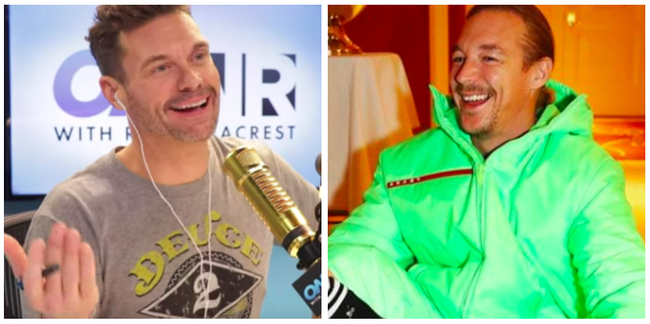 Ryan hilariously admitted that he has a tendency to add numbers into his phone without the proper ID.
"I couldn't remember what his real name was in my contacts and I didn't put it in under Diplo so I had to ask Tanya and Sisanie what's his real name, which is Thomas, but he's not in there under Thomas and then there's Wesley and he's not in there under Wesley," Ryan explained. "I was at the gym; He wasn't Diplo to me, he was a guy at the gym … anyway is he coming on the show?"
Find out the end result in the video above for more! 

Ryan Seacrest
Ryan is quite simply one of the most influential, well-regarded, and well-known names in Hollywood. He is the quintessential Hollywood insider who always manages to have the biggest scoops and the most sought after access to top events and celebrities.
Read more