Elle Fanning Dishes on Turning 21, Admits She Fought for 'Teen Spirit' Role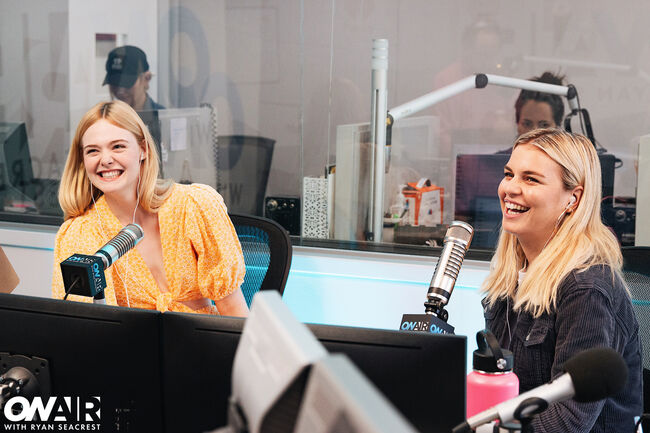 Happy Birthday, Elle Fanning! The actress turned 21 on April 9 and we kept the party going when she stopped by the studio on Thursday, April 18. The actress also dished on how she had to fight for her latest role in Teen Spirit, a musical in which she plays Violet, a shy teenager chasing her dreams of becoming a singer.
"I went to Las Vegas this past weekend and celebrated with my mom and my sister," Elle shared of how she celebrated the big 2-1. "It was so much fun. I'd been to Vegas before, but when you're not 21, you can't do anything, so finally drinking and gambling — like all of the stuff —It was definitely like a tame experience, … but I won quite a bit! I won like $445 … so it was a lot of fun."
She also got together with friends ahead of heading to Sin City and sang karaoke at Los Angeles' hidden karaoke bar Break Room 86.
"I really wanted to get like a martini," she laughed of her first drink. "I had to take a photo with the martini so on my actual actual birthday we did karaoke with all of my friends and sister and that was a surprise. … It's like a secret kind of place you go through like a vending machine," she added of the hot spot. "They open up the vending machine and you walk in and it's like a whole bar like an arcade and karaoke."
And karaoke is indeed a hidden talent of Elle's, who has always wanted to be a singer. 
In new film Teen Spirit, Elle plays Violet, a shy teenager with dreams of escaping her small town and becoming a songstress. With the help of an unlikely mentor, she enters a local singing competition that will test her integrity, talent and ambition. 
"She loves to sing. She sings at like her local pubs and she makes it and gets to go on that whole journey," Elle added of her character, who she says was influenced by Grammy winner Dua Lipa.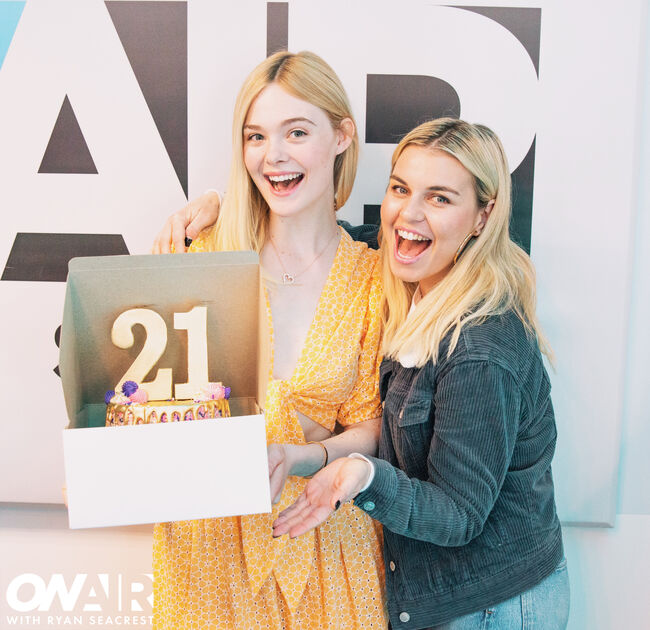 "Singing has always been a secret passion of mine," Elle admitted. "I've always dreamed of singing on a stage. When I was young, I wanted to be a pop star. I would listen to Fergie, Gwen Stefani and the Pussycat Dolls and I'd dance so that was my thing and I sang in school, I did madrigals, … so it was a passion of mine and I was always looking for a musical [role] and this finally came along but I had to prove myself to them because they don't associate me to singing at all," she concluded. "I was not someone that they were looking at for the part. I had to really go after them." 
Watch back the on-air moment in the video above for more and catch Teen Spirit in theaters now!

Ryan Seacrest
Ryan is quite simply one of the most influential, well-regarded, and well-known names in Hollywood. He is the quintessential Hollywood insider who always manages to have the biggest scoops and the most sought after access to top events and celebrities.
Read more