The Happiest & Healthiest Places In the World? Dr. Sanjay Gupta Dishes All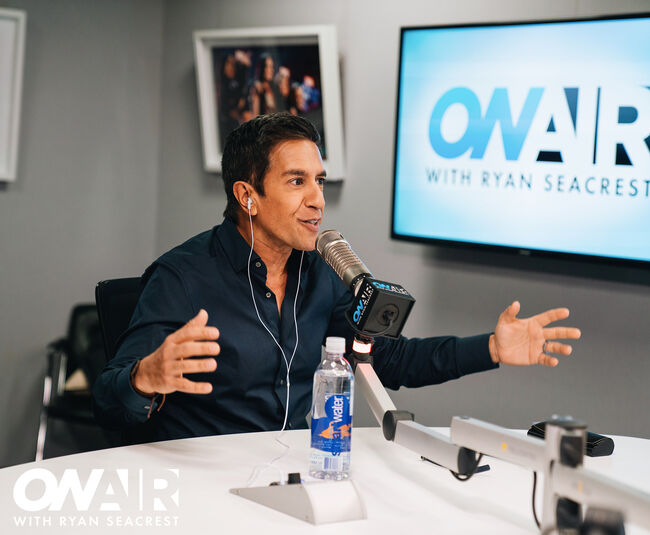 Dr. Sanjay Gupta is on a quest to bring life, health and happiness back to America. The Emmy-award winning investigative journalist and best-selling author stopped by On Air With Ryan Seacrest on Thursday, April 11, and dished on his HBO documentary One Nation Under Stress and new CNN series Chasing Life, in which he travels around the world to find where people live longer, happier and more functional lives than anywhere else on the planet.
"The basic premise was look, if the United States is spending all this money on health care and were declining on life expectancy, clearly there's places around the world doing a better job," Dr. Gupta explained of the new series. "Places that are happier and healthier and where people live longer lives … what's the healthiest county in the world? Italy," he dished. "They drink; They smoke; They eat all kinds of foods; They're not known for going to the gym and yet they're the healthiest country in the world, why is that?"
Dr. Gupta explained that Americans are set on measurables.
"Whatever it is, we love measurable, binary things and yet the country that is the healthiest county doesn't focus on any of those things," he added. "We think in part it's the socialization and the communal living," he added of Italy's successful well-being.
America, Dr. Gupta said, is instead suffering a significant drop in life expectancy. 
"That hasn't happened in the United States for 100 years," he continued, referring to his documentary One Nation Under Stress. "Last time that happened, we were in the middle of a world war and a global flu pandemic. We're one of the richest counties in the world. We spend 3.5 trillion on health care and this is what we have to show for it and the question is why?"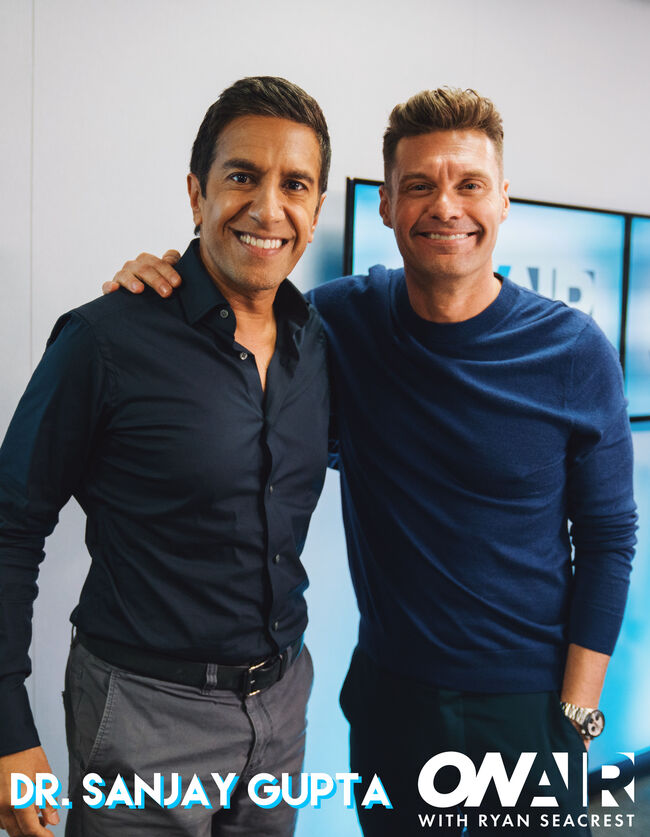 "We know that drug overdoses have gone up; We know that suicides have gone up; We know that liver cirrhosis due to alcoholism has gone up — they are the deaths of despair as they're called, but why is that happening and why is it so specific to the United States?" Dr. Gupta continued. "That's the cause of the cause."
As for stress and also who are the happiest people in the world? The answer might surprise you! Watch back the full interview in the video above to find out and more.
Catch Dr. Gupta's new CNN series Chasing Life on Saturday, April 13, at 9 p.m. ET/PT

Ryan Seacrest
Ryan is quite simply one of the most influential, well-regarded, and well-known names in Hollywood. He is the quintessential Hollywood insider who always manages to have the biggest scoops and the most sought after access to top events and celebrities.
Read more