Neighbor Impacted By Nipsey Hussle Recalls His Kindness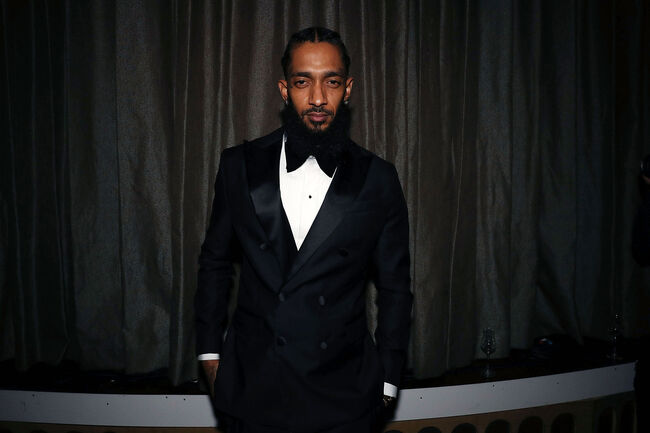 In the wake of Grammy-nominated rapper Nipsey Hussle's murder, locals are coming forward with stories of his generosity and kindness. L.A. native Jamie called into On Air With Ryan Seacrest on Friday, April 5, and shared with Ryan Seacrest that her husband met the rapper while working in Crenshaw and had no idea he has famous until he saw his picture on the news following his tragic death.
"[My husband Dustin] was out working in the Crenshaw district, setting up the new area for the metro train that's going to be going through there, … and he's had a rough time in that area — he's been jumped; He's been held up at gun point; And Nipsey Hussle is the only person who was kind to him in that area," Jamie tearfully recalled. "My husband would come home and tell me stories like, 'Man, this gentleman, I've never met him before, but he came up to me and bought me sodas, he's passing out food and water to the homeless people, he had his son out there with them.' And it was just remarkable the things that he was helping."
"It really impacted our life," Jamie added. "And then he gave me a call … and said … 'Well, I just saw his picture on the news and he was gunned down.' And my husband just was devastated," Jamie said. "We're still in shock about the whole story. We never imagined that a simple person walking on the street without security guards, without the flash … would be the person who he was."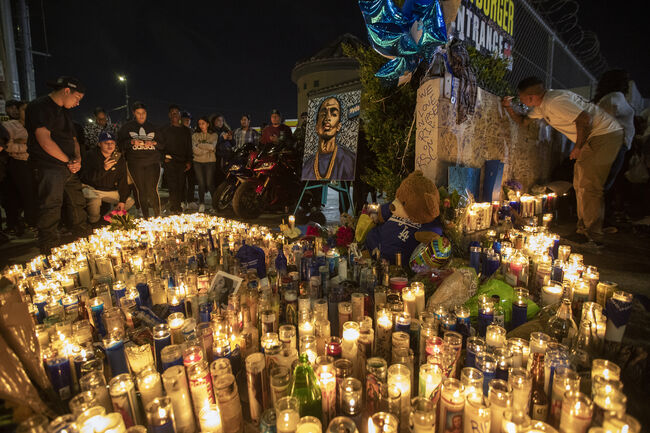 "He made something work in an area that was run-down, that people were scared to come to, and he turned it into a landmark," his brother Sam shared. "All races. Different states. Many countries. They all come to Crenshaw and Slauson. He was truly the people's champ."
Listen back to Jamie's story in the audio above for more.

Ryan Seacrest
Ryan is quite simply one of the most influential, well-regarded, and well-known names in Hollywood. He is the quintessential Hollywood insider who always manages to have the biggest scoops and the most sought after access to top events and celebrities.
Read more