Ryan and Big Boy Hilariously Discuss Their Long Lost Friendship
Big Boy in the house! The Real 92.3 vet stopped by On Air With Ryan Seacrest to chat his upcoming comedy show and also jokingly roasted Ryan Seacrest. 
While praising Big Boy for his 25 years plus in the industry and relatable personality, Big Boy joked they don't hang because Ryan's too cool. 
"Well, that's your fault, you know what I'm saying?" Big Boy hilariously said. "Let's just keep it real, Ryan, many years I've tried to hang out with you and you're difficult."
"I'm high maintenance," Ryan jokingly agreed.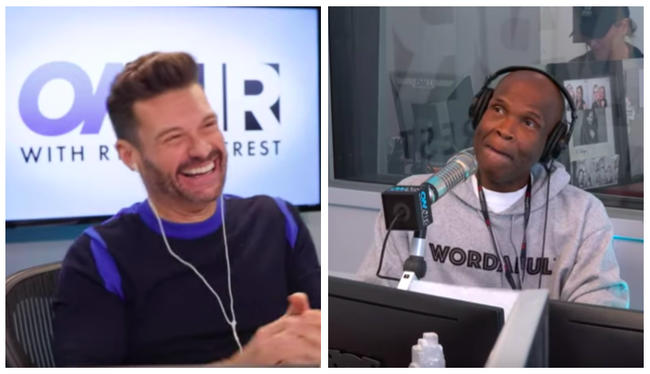 The funnyman will keep the jokes alive this weekend as he takes the stage once again alongside fellow comedians including Mike Ebbs with Big Boys Funny Muthafruckas with Mike Epps on March 29.
"We've got our super comedy show going down," Big Boy shared. "Usually it's like my guys that I run around with so being that this is super comedy show we have Mike Epps, Paul Rodriguez, Eric Blake and we're just going to have a great time and we're here to make America laugh again."
Listen back to the full interview in the video above for more and click here for ticket info! 

Ryan Seacrest
Ryan is quite simply one of the most influential, well-regarded, and well-known names in Hollywood. He is the quintessential Hollywood insider who always manages to have the biggest scoops and the most sought after access to top events and celebrities.
Read more