Jennifer Lopez Talks Wedding Planning With A-Rod, Filming With Cardi & More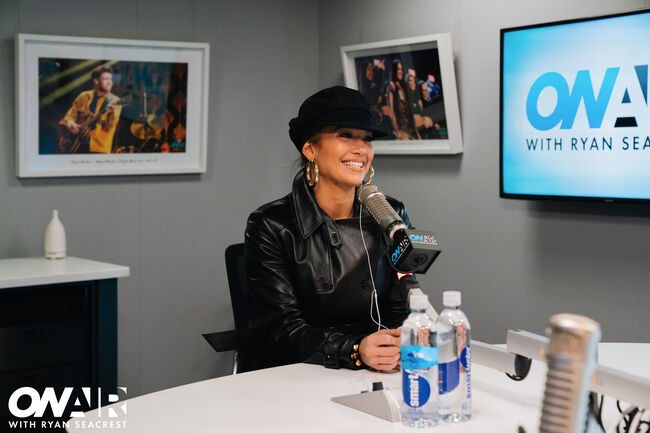 That newly engaged glow! Jennifer Lopez took a break from filming upcoming film Hustlers and stopped by On Air With Ryan Seacrest on Thursday, March 28, to dish on everything from her recent engagement to Alex Rodriguez to her latest single "Medicine" and more. 
The Grammy nominated songstress got engaged to A-Rod on March 9 after two years together and showed off her stunningly massive diamond ring to Seacrest. 
"It's a dream," she gushed of the rock. "It's beautiful." 
Seacrest shared with good friend Lopez that when she announced the exciting news, his phone blew up with people wanting to share contacts wedding planners, venues, and everything in between. 
"All of my friends, all of my friends," Lopez confirmed, sharing she too got bombarded. "It was wedding planners, it was dresses, it was all kinds of stuff — location people like, 'If you ever thought about this destination…' We got all of the top ones [contacting us], like, the ones who used to go on Oprah's shows — believe me, they were all calling."
So have the two set a date? 
"We are in the process of discussing all of that," Lopez said, expressing it's hard with "two very busy schedules." 
"The kids are very excited — I'll give you that," she added. "No, [they didn't know about the proposal before hand.] We told them right before we told the whole world, right after it happened." 
On top of wedding planning, Lopez's schedule couldn't be busier, per usual. The songstress is currently filming Hustlers alongside Cardi B, Lili Reinhart and more and also gearing up for another tour, "It's My Party," centered around her birthday celebrations. 
"I have a birthday every year in the summer, my birthday is July 24, and we were thinking about going on tour and I was like we have a big birthday, we're going to be celebrating all summer, why not celebrate with the fans?" Lopez shared of her 50th. "I wanted to do something special for it and here we go … it's a party every night, that's the concept of the show."
The 25-city tour is just another day in the life, which she shares she doesn't stress too much over.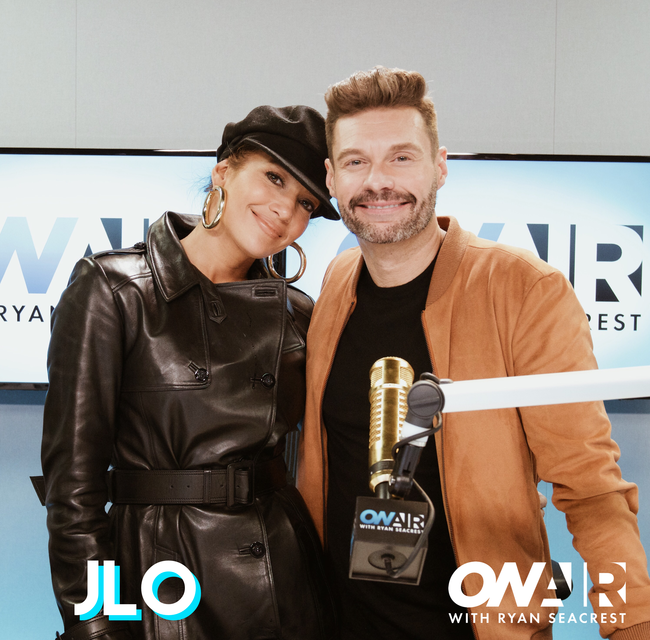 "I don't even look day-by-day," she shared of her schedule. "I go like, 'OK, I'm going to sleep, tomorrow we're doing these scenes' — it's all about family time," she added. "Everything has to work around that … kids don't care if you're tired. They're like 'What's up, mom! What're we doing?!' … My kids are fantastic in the sense that they understand this lifestyle … they're used to that … we work together, we're a unit. They come first — their needs, their emotional needs, their physical needs for school … and I have help obviously, but, they know they're No. 1, like, there is no question."
Lopez also shared a snippet of her new jam "Medicine" with French Montana. 
"The whole song is about like I could be your medicine, you know what I mean? I'm gonna give you a taste of what you give out," she shared. "It goes with Hustlers. … I play it on the way to the set because I feel like its Ramona's [my character's] theme song."
Watch back the full interview in the video above for more, including to find out who JLo plays music for first and more! 

Ryan Seacrest
Ryan is quite simply one of the most influential, well-regarded, and well-known names in Hollywood. He is the quintessential Hollywood insider who always manages to have the biggest scoops and the most sought after access to top events and celebrities.
Read more