'American Idol' Bingo Game Cards! How to Play
The golden ticket! American Idol kicks off on Sunday, March 3! In the latest episode of Off-Air With Sisanie, our girl Sis shares the perfect DIY bingo game to play during the premiere.
This season of American Idol, which features judges Katy Perry, Lionel Richie and Luke Bryan, kicks off on ABC on Sunday at 8/7c and sets out again on a nationwide search to discover the next singing sensation.
Ahead of the premiere, Ryan Seacrest is also celebrating the past 16 seasons and winners including Carrie Underwood, Jordan Sparks and more with a radio special hosted by Seacrest and broadcast across more than 90 iHeartMedia AC and Hot AC radio stations nationwide.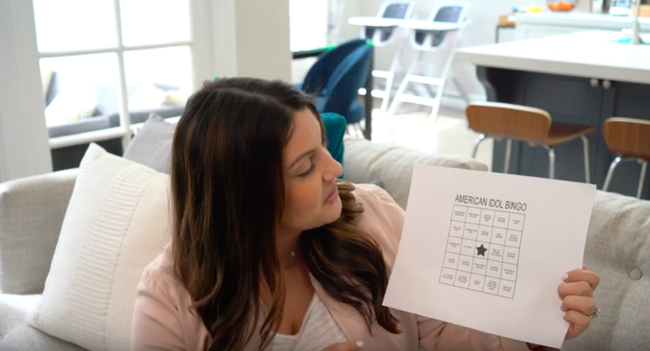 The thirty-minute special will air Sunday between 11 a.m. and 4 p.m. local time and will feature songs from current Idol judges and past contestants, exclusive content and information about the iconic series!
Watch the video above for how to play bingo during the premiere and click here to print the bingo cards!
Catch American Idol on Sunday, March 3, at 8/7c on ABC!

Ryan Seacrest
Ryan is quite simply one of the most influential, well-regarded, and well-known names in Hollywood. He is the quintessential Hollywood insider who always manages to have the biggest scoops and the most sought after access to top events and celebrities.
Read more