John Legend and More to Perform at 2019 iHeartRadio Music Awards!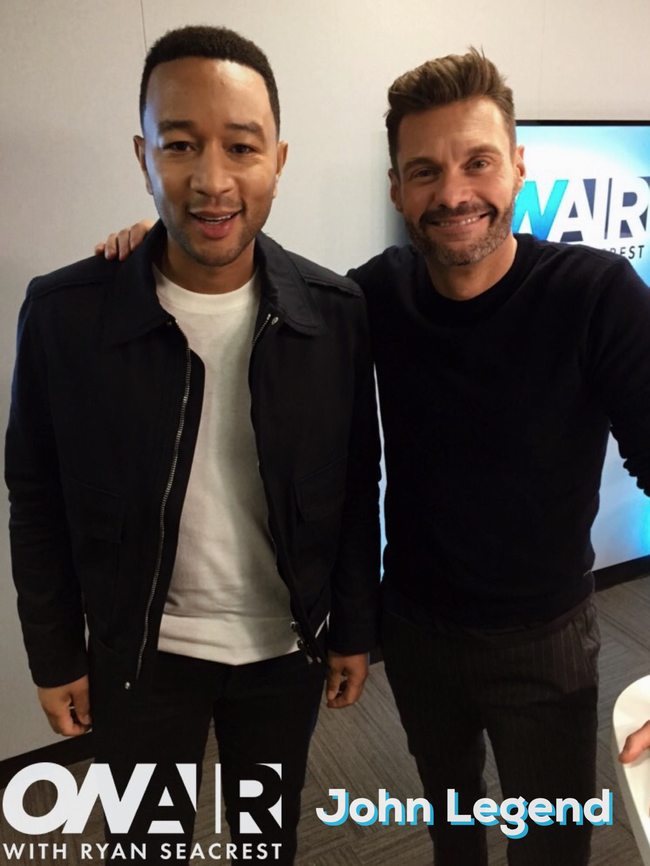 John Legend stopped by the studio on Wednesday, February 27, and dished on his upcoming 2019 iHeartRadio Music Awards performance. The EGOT winner is set to perform at the awards show along with previously announced performers Alicia Keys, Ariana Grande, Halsey, Garth Brooks and Kacey Musgraves, with more to be announced.
"I'm excited!" Legend told Ryan. "We're going to perform. We're going to enjoy the show. It's going to be a good night — we're performing my new song 'Preach.'" 
The track is the singer's response to myriad social issues affecting marginalized communities.
"The idea is that it's a dream state or a nightmare state," Legend continued. "Sometimes the news can be a nightmare so a lot of the stories that were in the news last year when we were filming the video we decided to highlight some of that."
"When we wrote the song, we were thinking a lot about the kids in Parkland and all the other victims of gun violence that we've seen in the country over the past few years and we just keep having the same conversations over and over again and the song is basically saying we keep talking about it, we keep saying we send our thoughts and prayers to the victims, but we don't do anything about it and we should," he continued of the song's message. "That's what the song is about." 
Legend added that he doesn't have doubts releasing strong songs.
"It's part of who I am as an artist … I sing a lot of love songs, but also sing songs that have a bigger social message and sometimes you have to use your platform to do that." 
Listen back the full interview in the audio above for more! 

Ryan Seacrest
Ryan is quite simply one of the most influential, well-regarded, and well-known names in Hollywood. He is the quintessential Hollywood insider who always manages to have the biggest scoops and the most sought after access to top events and celebrities.
Read more