There's a Bar Specifically for People Who Hate Valentine's Day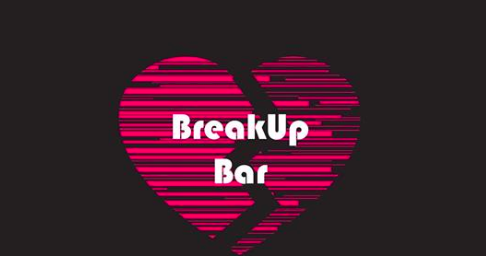 Hate Valentine's Day? Trained sommelier Evan Chasten has got you covered. As Sisanie shared on-air, Chasten has created a two-week pop-up bar in L.A. dubbed the BreakUp Bar. The temporary cocktail lounge serves alcohol, snacks and even plays breakup movies on a massive 10-foot screen on loop.
"BreakUp Bar is the culmination of working way too many Valentine's Day dinners in hospitality," Chasten explained of his LOL creation. "Anyone in hospitality will tell you Valentine's Day can be hell on earth for a busy restaurant, regardless of it being good for the bottom line. BreakUp Bar is the anti-Valentine's Day bar that pokes fun at the tropes and stereotypes of a holiday dominated by stressful dinners and greedy candy and flower companies. We wanted it to be a place where people can escape from the chaos."
The bar menu features light savory snacks and desserts such as a sugar cookie tower, baked Alaska, chocolate fondue with French macarons and other assorted sweets to go along with the specialty cocktails which are titled things like "Punch For Two For One," "A Cold Day in Hell," "Ghosted" and "Serious Baggage."
The funniest cocktail though? "I Dealt With Your Parents for Years," which consists of Caperitif, lime, grapefruit soda, habanero bitters and a black salt rim. 
If you're local, the bar is located on Melrose Avenue at 7276 Melrose Ave. in Hollywood.
Happy Valentine's Day! 

Ryan Seacrest
Ryan is quite simply one of the most influential, well-regarded, and well-known names in Hollywood. He is the quintessential Hollywood insider who always manages to have the biggest scoops and the most sought after access to top events and celebrities.
Read more