Sisanie Shares Her 5-Minute Everyday Makeup Routine
Sisanie is a busy, working mom, but she still finds time for a bit of glam everyday! In the latest episode of Off-Air With Sisanie , Sis walks you through her 5-minute everyday quick makeup routine, step-by-step.
To start, Sisanie uses an eyeshadow palette with a range of colors, and primarily sticks to neutrals for the day.
"I like to start with my whole lid," she shares in the video above. "The light color of the eyeshadow wakes my face up or makes me look more awake."
She then highlights the crease with a darker shade and makes her eyes brighter by adding a highlighting shade under her brows.
A pro tip Sisanie always follows: curl and define your lashes.
To do so, Sisanie uses an eye pencil in the waterline on the upper part of her eyes to make them look longer. She then follows with mascara.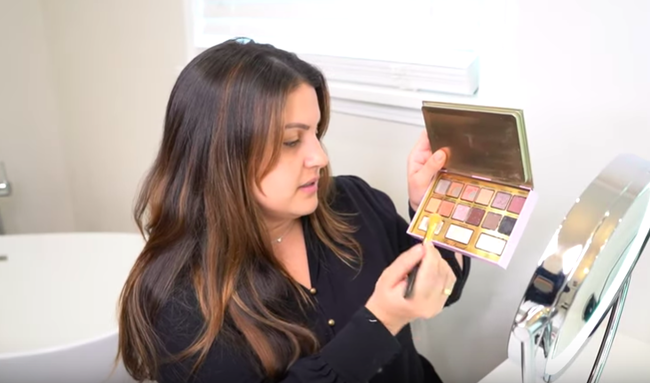 Another tip we learned from Sis? When applying concealer, always use your ring finger — it's the last powerful finger so it won't irritate or pull on the skin.
To finish her everyday look, she swipes a bit of powder on her face, but only where she has redness.
Watch the full video above for a complete step-by-step guide!

Ryan Seacrest
Ryan is quite simply one of the most influential, well-regarded, and well-known names in Hollywood. He is the quintessential Hollywood insider who always manages to have the biggest scoops and the most sought after access to top events and celebrities.
Read more