Sisanie Reveals She Once Performed in a Super Bowl Halftime Show! Watch
Wait, hold the phone! Sisanie has performed in a Super Bowl halftime show … well, kind of! Ryan Seacrest 's cohost revealed the fun fact during an episode of Off-Air With Sisanie .
"I was a performer in a halftime show and by performer, I mean I was one of those people that got to stand and cheer with their hands in the air," Sis reveals in the latest ep above.
It all went down Sis explains when she was only 18-years-old and a freshman at San Diego State University. She volunteered to sign up to be in the halftime show in 2003, when Shania Twain, Sting and No Doubt performed.
"They were short 500 people," Sis continues. "All you have to do is go to one rehearsal and go to the game," she adds, revealing it was about a 6-hour day, going over how to enter and where to go.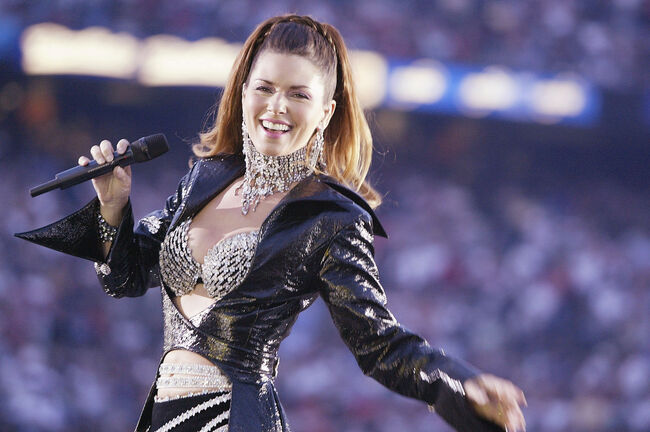 "It was one of the coolest halftime experiences ever for me because I was actually there in the flesh," Sis concludes. "We weren't paid they — fed us with sandwiches, chips and a hat and T-shirt for the big game. … It was really, really awesome and I have that memory [now] … and I got to touch Shania Twain's hand when she got down the stairs, and, at that point … I had never met any famous people!"
Watch back the full episode in the video above to hear more from Sis and sound off on social what else you want us to cover with Sis' new daily YouTube show, #OffAirWithSisanie !

Ryan Seacrest
Ryan is quite simply one of the most influential, well-regarded, and well-known names in Hollywood. He is the quintessential Hollywood insider who always manages to have the biggest scoops and the most sought after access to top events and celebrities.
Read more