Does Colton Underwood Regret Revealing He's a Virgin? Ryan Finds Out!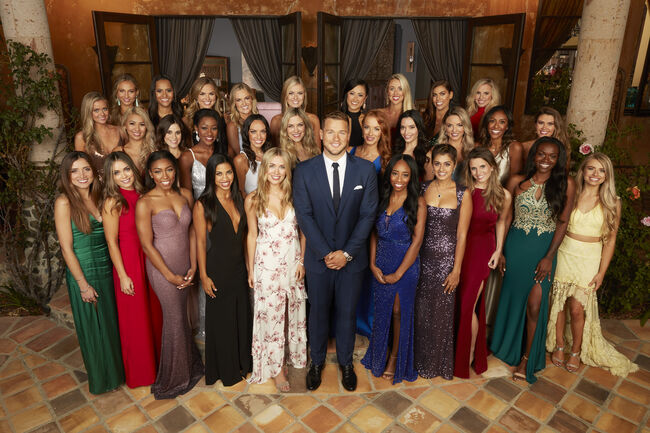 Colton Underwood's journey as The Bachelor begins tonight on ABC. The 26-year-old former pro football player, who is infamously known as The Bachelor's virgin, phoned into On Air With Ryan Seacrest on Monday, January 7, and revealed to Ryan he has no regrets when it comes to his dramatic season.
"I don't [regret revealing I'm a virgin]," the 26-year-old told Ryan on-air. "It's a small part of who I am. If they want to run with that, they can run with that. There's a thousand, million different other things about me that they could highlight, but obviously in today's day and age that's what's going to make the headlines," Colton added. "And I understand it completely. I can see why people are intrigued by it and … I don't know if anyone is ever going to understand that and it's not up to me to prove anything to anybody."
Aside from highlighting the fact that Colton's a virgin, the promos leading to the premiere also showcase the drama. And we mean draaaaaama.
"The emotions were at an all-time high," Colton admitted. "I will say I only cried towards the end when the feelings were intense and the decisions were getting tougher. … Being a human being, you have emotions, and they change, so I think it's OK to just go with how you're feeling."
Underwood's season kicks off tonight on ABC at 8 p.m. The athlete's contestants have already made headlines, with one contender faking an Australian accent to be memorable and more.
So did the stud find love? Colton wouldn't dish much but did admit that being on the show helps fast-forward the idea of marriage.
"It definitely makes you a little bit more mature," he concluded. "You find yourself in a quicker way just because you're so focused on your personal growth and really finding what you want out of a relationship and what you need out of a relationship. Especially for me, going through Bachelorette and Paradise and then straight into filming for Bachelor, … I've been focusing on my personal life and growing the whole entire year."
Listen back to the full interview in the audio above and tune into The Bachelor on Mondays on ABC at 8 p.m.

Ryan Seacrest
Ryan is quite simply one of the most influential, well-regarded, and well-known names in Hollywood. He is the quintessential Hollywood insider who always manages to have the biggest scoops and the most sought after access to top events and celebrities.
Read more