Tanya and Patty Hilariously Recall to Ryan How Tanya Tried to Flirt
Subtly is not Tanya Rad's speciality 😂 Patty Rodriguez and Tanya Rad had a night on the town last night and spotted a hunk while at dinner. The ladies recalled to Ryan Seacrest on-air on Thursday, December 13, that they tried to get his attention, but it didn't go over so well.
"They ordered dessert and they were all sharing it … it was cute," Tanya recalled of the mystery hunk, who was dining with a group of guys. "… So I'm getting up and I go like this to get my coat and [Tanya hair flips and attempts to wink]."
"First of all, your eye just got stuck," Ryan hilariously responded. "It got stuck … you know when your car gets stuck in the mud? That's what happened to your eye when you winked."
😂😂😂😂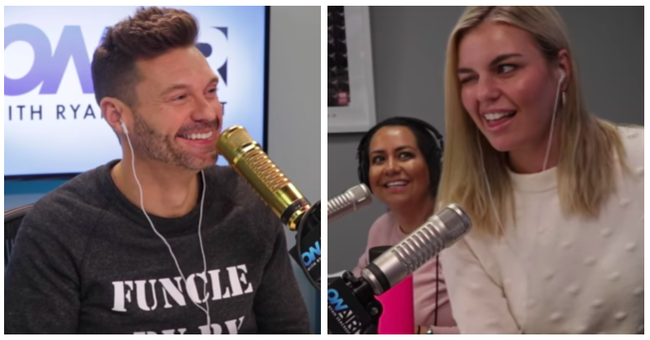 Patty and Tanya explained that they wrote her number on their receipt for the waitress to bring to the mystery man.
They also saw him when they were waiting out for their Uber and attempted to snap a pic with Patty pretending to pose for the photo with him in the background 😂
Watch back the hilarious video above to find out what happened, including if the mystery man ever contacted Tanya

Ryan Seacrest
Ryan is quite simply one of the most influential, well-regarded, and well-known names in Hollywood. He is the quintessential Hollywood insider who always manages to have the biggest scoops and the most sought after access to top events and celebrities.
Read more