Meredith Seacrest Dishes to Ryan About Baby Girl Flora: Meet His New Niece!
Cue the happy tears — again! Ryan Seacrest checked in with his sister — and first-time new mom! — Meredith Seacrest on Wednesday, December 12, two days after Mere welcomed her baby girl Flora.
"It is the real deal giving birth," Meredith said on-air. "I'm good, I'm good," she continued of how she's doing. "I feel relieved we got through it and we did it and our little girl is here and she's happy and healthy."
Flora Marie was born on December 10 and weighed in at an adorable 8 pounds and 1 ounce. Meredith shares the bundle of joy with husband Jimmy Leach.
"You're giving it a little accent there," Mere told Ryan of how he's been pronouncing his niece's name.
"I've always wanted us to have some sort of international ethnicity, culture," Ryan joked.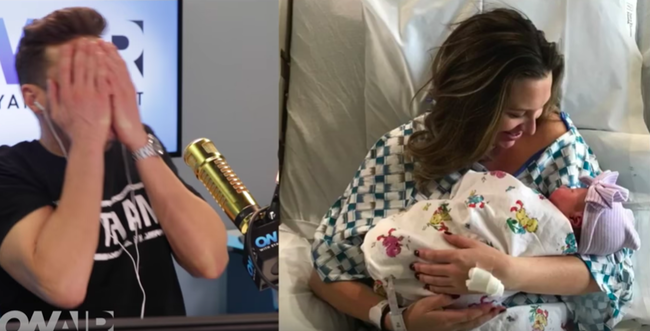 Little Flora, who Meredith says came "fast and furious," has already changed so much, she added.
"Her head is no longer cone-shaped. She's got a round head," Meredith concluded. "Swelling went down and her eyes, stuff like that, you'll notice she'll look different than when she first came out."
"I just dilated myself," Ryan joked in response of learning too much. "I want from a six to a 10 and a half."
Watch back the cute video above and welcome to the world, Flora!

Ryan Seacrest
Ryan is quite simply one of the most influential, well-regarded, and well-known names in Hollywood. He is the quintessential Hollywood insider who always manages to have the biggest scoops and the most sought after access to top events and celebrities.
Read more