Sisanie's Twins Are 7 Months Old! Get the Latest Update
Too cute! Sisanie's twins are 7 months old! In the latest New Mom update, Sis shares that her babies now know their name and are starting to want to feed themselves. Well, kind of!
"This week they learned their names," Sis shares in the latest update. 'I'm pretty sure they know their names now :) They look up at me when I say their names."
Aiza is also obsessed with holding her own spoon during feedings.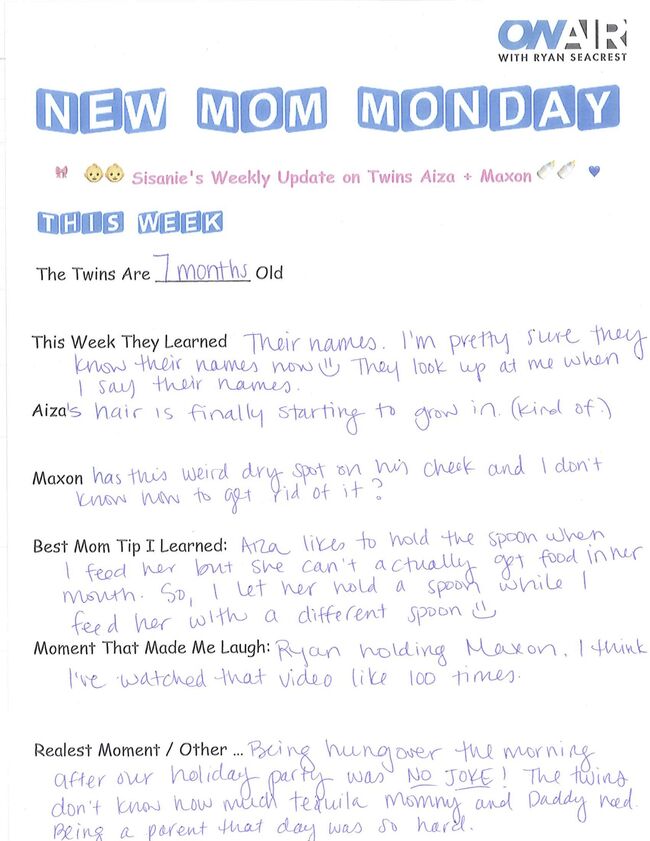 "The best mom tip I learned this week is Aiza likes to hold the spoon when I feed her, but she can't actually get food in her mouth," Sis explains. "So, I let her hold a spoon while I feed her with a different spoon."
This past weekend, Sisanie also suffered a hangover after our On Air With Ryan Seacrest holiday party and learned the hard way.
"Being hungover the morning after our holiday party was no joke!" she shares in the update above. "The twins don't know how much tequila mommy and daddy need being a parent. That was so hard."
Find out more in the above update and stay tuned for next week's!

Ryan Seacrest
Ryan is quite simply one of the most influential, well-regarded, and well-known names in Hollywood. He is the quintessential Hollywood insider who always manages to have the biggest scoops and the most sought after access to top events and celebrities.
Read more