Ryan Checks In on KTLA's Sam Rubin's Matchmaking Skills for Tanya Rad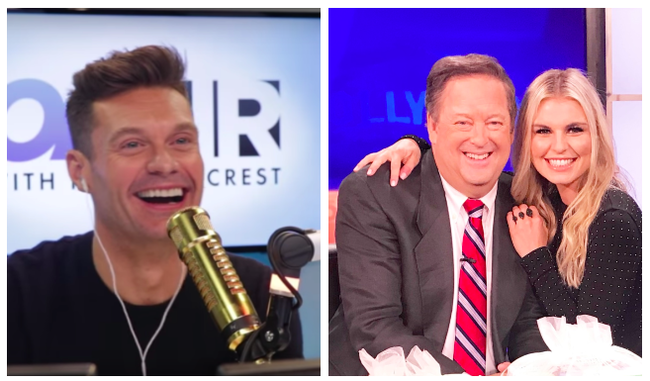 Is this the perfect match?! KTLA's Sam Rubin has a success rate when it comes to setting people up. The news anchor connected Tanya Rad with a potential suitor over Thanksgiving weekend and on Thursday, November 29, Ryan Seacrest checked in with Sam to see why he thinks the man, whom we've dubbed "He-Man," is a perfect fit for our girl.
"It is the triumphant matchmaker — I don't mean to tout my own success, but I am majorly successful at this," Sam told Ryan on-air when he called in, revealing he had an epiphany after remembering what Tanya Rad told him what she's looking for in a man.
"I would like to re-dub him as 'the available Sam,'" Sam shared of "He-Man." "… He works with me on a lot on the red carpet shows that I do and we had gone to visit a sponsor in Orange County so had a long drive … and [I'm like] 'Single, successful guy etc., the love life, how is it going?' And he said he's unable to meet anybody that has the same values that he has and … I then recalled Tanya saying something to that effect so when she came in … I was like, 'Wait — values meet values! Duh! Of course!'"
The mystery man and Tanya have since connected and are planning on meeting each other.

Ryan Seacrest
Ryan is quite simply one of the most influential, well-regarded, and well-known names in Hollywood. He is the quintessential Hollywood insider who always manages to have the biggest scoops and the most sought after access to top events and celebrities.
Read more