Everything We Know About "To All The Boys I've Loved Before" Sequel!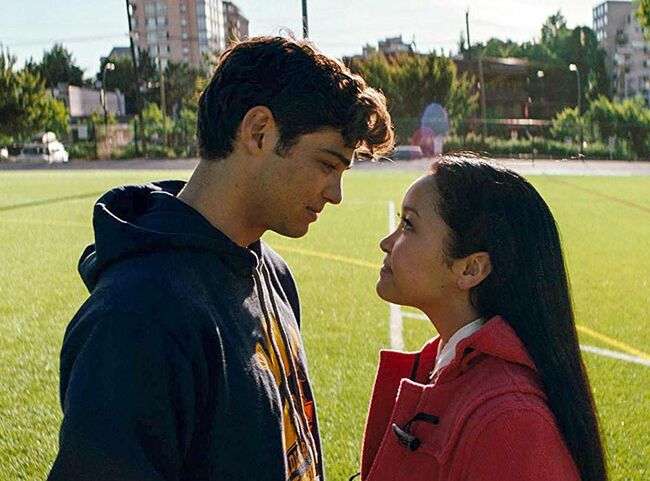 Never forget the scrunchie! Netflix's To All The Boys I've Loved Before is officially getting a sequel!
According to The Hollywood Reporter, a sequel is "one of the first movies being discussed" as part of Paramount Pictures and Netflix's newly minted multi-picture deal. The beloved flick is based off Jenny Han's book by the same title and is part of a trilogy, aka we might be getting even more films.
While the exact plot is yet to be known, the first film's final credits focused on the final recipient of one of Laura Jean's letters — John Ambrose McClaren.
"Relationships are hard to navigate and they'll find themselves in one. And they'll discover what the next person might bring in John Ambrose McClaren," director Susan Johnson told ET back in August while discussing a potential sequel at the time. "We're so invested in Peter and Lara Jean, that seeing them go through struggles is going to be hard but also something everybody can relate to," she continued. "The next shiny face comes in and you're like, 'Oh shoot, this guy's really nice too. What do I do?'"
Author Jenny Han is also on board for the sequel and because of character John Ambrose, who, in the second book P.S. I Still Love You, enters Lara Jean's life once again and rekindles their friendship by exchanging letters with her.
"There's so many things in the second book that I would love to see in a sequel," Han told Indiewire. "The whole reason why I wrote a second book was for the character of John Ambrose McClaren, who is a fan favorite, and he's a favorite of mine too."
We. Can't. Wait.
Relive Ryan Seacrest's interview with Noah Centineo here too!

Ryan Seacrest
Ryan is quite simply one of the most influential, well-regarded, and well-known names in Hollywood. He is the quintessential Hollywood insider who always manages to have the biggest scoops and the most sought after access to top events and celebrities.
Read more