You Have to Stream "The Greatest Showman: Reimagined" With Kelly Clarkson
Just when we thought we couldn't stop belting out The Greatest Showman tunes, Kelly Clarkson and a bevy of other talented artists have reimagined the soundtrack! The new tribute album features the likes of Pink ("A Million Dreams") Panic! At the Disco ("The Greatest Show"), Missy Elliott ("This Is Me," with Kesha and Keala Settle) Sara Bareilles ("Tightrope"), Zac Brown Band ("From Now On") and James Arthur ("Rewrite The Stars," with Anne-Marie) with Clarkson belting out power ballad "Never Enough."
The fan-favorite song from the box office hit starring Hugh Jackman was a perfect fit for Clarkson, who admitted to Seacrest that she suffers being a "people pleaser."
"I think sometimes we're just like that because our society pushes us so much we're always going, going, going," Clarkson said on-air on Friday, November 16. "It's funny that lyric ["Never Enough"] is so true, not just for artists, but humans, its we're never enough, we're always pushing ourselves … maybe it stems from that just society in general, we are always nonstop. … It's so annoying, it's my worst quality," she admitted.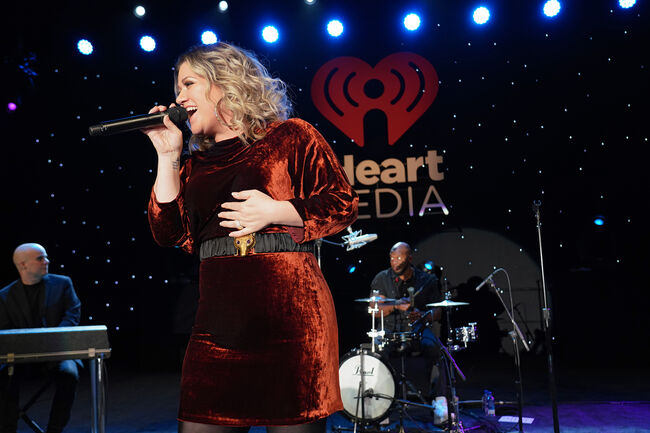 The reimagined album introduces the musical to a wider audience and also is one of the American Idol alum's favorite albums.
"Remember Moulin Rogue? When it first came out? I feel like I was totally moved like that," she concluded. "'El Tango de Roxanne' — that song … I can't. I listen to that soundtrack all the time. Everybody's probably listening to Jay-Z while they're running on the treadmill and I'm totally rocking out to Moulin Rogue."
Listen back to the full interview in the audio above!

Ryan Seacrest
Ryan is quite simply one of the most influential, well-regarded, and well-known names in Hollywood. He is the quintessential Hollywood insider who always manages to have the biggest scoops and the most sought after access to top events and celebrities.
Read more