Stream Rozzi's Debut Album "Bad Together" Exclusively Here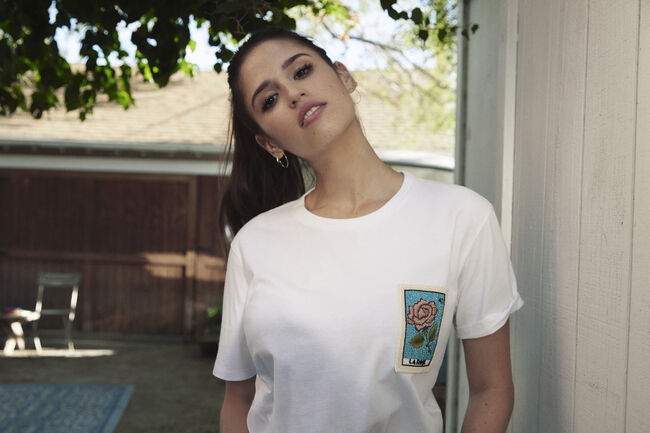 Emerging singer/songwriter Rozzi's debut album is here! The sultry-voiced '90s hip-hop/soul-influenced singer premiered Bad Together exclusively with OnAirWithRyan.com and you can stream the album in full below!
Rozzi, who was discovered by Maroon 5's Adam Levine and emerged onto the scene at just 19-years-old, shared with On Air With Ryan Seacrest that her album was influenced by a life-learning breakup.
"I named the album Bad Together because that is what the album is about -- a relationship that doesn't work," she explained. "I learned a huge lesson writing this album and that is that love sometimes has nothing to do with whether or not a relationship will make it. This album is me in every phase of that experience. It's me learning the lesson in real time."
Her favorite song on the album is "Joshua Tree," she added, because she wrote it for herself and it represents the power of her debut album as a whole.
"I wrote it for myself. I didn't go into the studio thinking 'I want to write a hit song today,'" she shared. "I went in feeling really sad about a breakup and desperate to get my emotions off my chest. That kind of artistic freedom is what this album is all about. …This album is me coming into my own, finding my voice, and making music for no other reason other than it's what I want to hear. And no song on the album is more representative of that than 'Joshua Tree.'"
Stream Bad Together, which officially drops on Friday, November 16, below:

Ryan Seacrest
Ryan is quite simply one of the most influential, well-regarded, and well-known names in Hollywood. He is the quintessential Hollywood insider who always manages to have the biggest scoops and the most sought after access to top events and celebrities.
Read more