Tanya Rad Shares "Gassy" Gym Story and OMG 😂
OK, no more sugar-free gum for Tanya Rad 😂 Tanya moved to a new neighborhood recently which means she also joined a new gym and on Friday, November 3, she confided in Ryan Seacrest and Sisanie that she had a little, er, incident.
"I'd [chewed] a lot of sugar-free gum that day … it makes me really, really gassy and I know this about chewing this gum and I chewed a lot of it," Tanya disclaimed, before diving into the V candid story.
"So I'm at the gym and I'm on the treadmill … I'm on the machine and there's nobody in there … I'm very happy about it because I'm so gassy so I'm letting things go and whatever," she continued. "And … this girl walks up to me and we make eye contact and I smile at her and she smiles at me and I'm just like I'm going to tell her so she can use another machine, so I tell her, 'I chewed a lot of sugar-free gum today.'"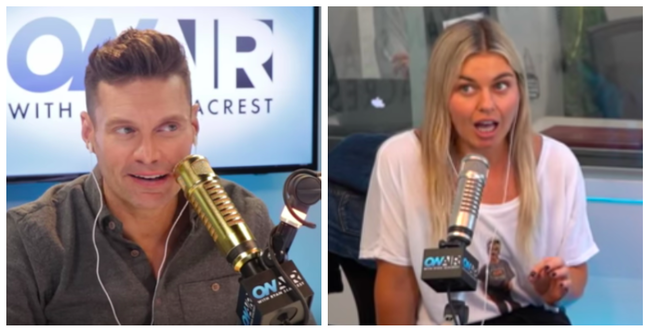 Obviously the woman had no idea what Tanya was talking about and politely just continued to resume her workout on the treadmill next to Tanya.
"She just gets on the machine right next to me … so I was like, 'OK, girl, here we go,'" she hilariously concluded.
Watch back the funny on-air moment in the video above and sound off on social: Have you ever had an embarrassing gym moment?!

Ryan Seacrest
Ryan is quite simply one of the most influential, well-regarded, and well-known names in Hollywood. He is the quintessential Hollywood insider who always manages to have the biggest scoops and the most sought after access to top events and celebrities.
Read more