New Mom Sisanie Suffered a Diaper Emergency in Public
New mom Sisanie suffered a diaper emergency in public for the first time the other night. The mom of twins Aiza and Maxon shared with Ryan Seacrest on-air on Friday, October 19, that her perspective has changed since becoming a mom and you've just got to do what you have to do.
Not only did she have a diaper sitch, she also forgot a key essential — the tops to their bottles.
"Last night, we were at an engagement party, and they said 'Bring the twins' … and they were kind of fussy because it was right before their bed time and last feeding so I brought everything to feed them … and I'm like, 'Oh my God, I don't have the nipples,'" Sis recalled, revealing that her husband had to drive all the way home to get the bottles.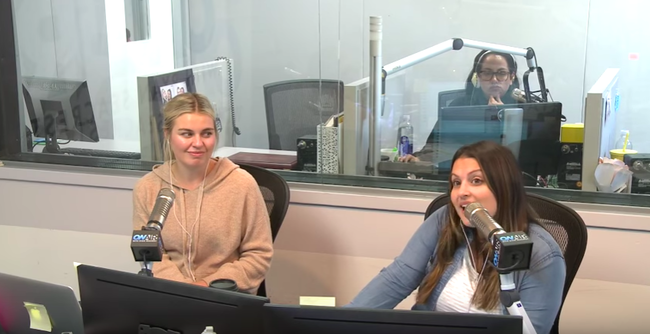 "Then we had another situation," she continued. "Aiza had a blowout at the restaurant … for any parent, you know what that is … so I go to the bathroom to change her and there's no changing table in the bathroom … and I'm not going to change her on the floor so I have no choice but to come back to the booth … and I just changed her in the open in front of the whole restaurant."
Sisanie shared that while she got a few bad looks, there was nothing else she could have done.
"I don't know what other choice I had then to change her right there," she said. "… My perspective changed for sure because I'm a parent now."
Watch back the on-air moment in the video above.

Ryan Seacrest
Ryan is quite simply one of the most influential, well-regarded, and well-known names in Hollywood. He is the quintessential Hollywood insider who always manages to have the biggest scoops and the most sought after access to top events and celebrities.
Read more