Ryan Seacrest Delivers on Sending Listener "Idol" Halloween Costumes
Ask and you shall receive! A listener called in last week asking Ryan Seacrest for potential American Idol Halloween costume props and he didn't just deliver, he hooked them up!
Lupita from Riverside explained that she and her colleagues are dressing as American Idol contestants, with one colleague dressing as Idol host himself Seacrest.
"I wanted to make it legit for him so here's what I got for you," Ryan told Lupita on-air on Thursday, October 17. "Seventeen legit logo contestant stickers; I got two golden tickets to Hollywood; and for Raphael, the host, I got a full suit with tie from Ryan Seacrest Distinction … he'll be in Ryan Seacrest Distinction as a better host than the host."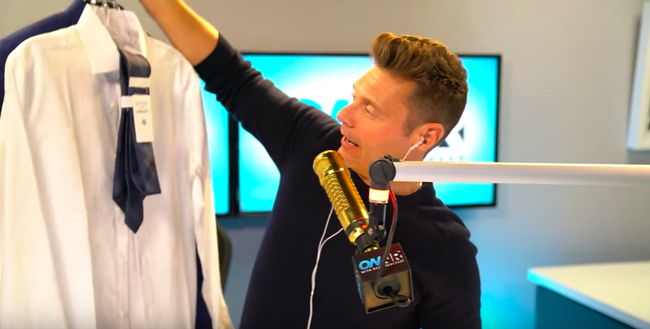 Ryan jokingly added that the props aren't even really props — they're real!
"And just one thing with the golden tickets," he concluded. "We are actually doing American Idol auditions right now in different parts of the country — it's active — so really keep these to yourself and don't give them to anybody that could come on the show otherwise we'll be confused."
Watch back the cute on-air moment above and Happy Halloween!

Ryan Seacrest
Ryan is quite simply one of the most influential, well-regarded, and well-known names in Hollywood. He is the quintessential Hollywood insider who always manages to have the biggest scoops and the most sought after access to top events and celebrities.
Read more