Jonah Hill Details Emotional Journey to Directorial Debut of "Mid90s"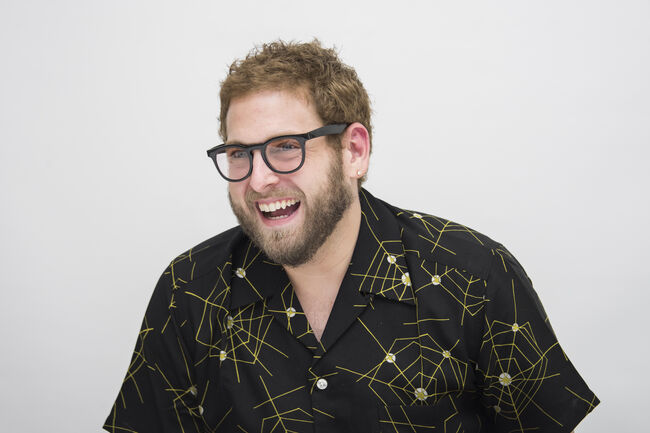 Jonah Hill is living out his dream. The actor phoned into On Air With Ryan Seacrest on Tuesday, October 16, and gushed that finally releasing passion project, and directional debut, Mid90s, is a dream come true.
The coming-of-age comedy-drama, written and directed by Hill, revolves around 13-year-old Stevie (played by Sunny Suljic), who spends his summer in the 1990s in LA navigating between a troubled home life and a group of new friends that he meets at a skate shop.
While the film isn't a biopic or autobiography, it's extremely personal for Hill.
"It's a film that's very personal to me and a lot of feelings of growing up and I looked to a lot of my heroes, people like Mike Nichols or Barry Levinson, and people who started in comedy and ended up having these great film-making careers and a lot of times their first films would be something that was really meaningful and personal and that's why it took three years to write it … and it's my heart," he told Seacrest on-air on Tuesday. "It's very special to me."
The two-time Oscar nominated actor, who was also involved in selecting the movie's soundtrack which features tracks including Nirvana's "Where Did You Sleep Last Night" and Wu-Tang's "Tearz," explained that having the film released has been the most "incredible thing" in his life. (Click here to stream the playlist.)
"I would sit in my room and write Mid90s — the fact that Ryan Seacrest just said Mid90s on the radio is so crazy because it's like, that's what I'd do in my room when I was lonely or sad, and now it's coming out to the world," he shared. "It's like my child or something."
The Maniac actor is also proud that his own dream project could inspire others.
"We're in such a negative time and if I could be an any sort of inspiration to anybody, it'd be like I never thought — my dream my whole life was to be a writer and director and I kind of fell into this amazing 15-year acting career — but I thought you know 'OK, if I want to make a superhero movie I could probably get that made as a director or … a big comedy' … but I was like 'Will I ever get to do something that's actually my voice and will I have the confidence and will people let me make a movie that is how I feel about life?' And that is that: It's funny, heartbreaking, joyous, filed with anguish — it's everything you know and over three years of trying, trying and trying that your dreams can come true … I think it's a really important, cool message."
Listen back to the full interview above and catch Mid90s out in theaters in Los Angeles and New York on October 19 and elsewhere nationwide on October 26.
Photo: Getty Images

Ryan Seacrest
Ryan is quite simply one of the most influential, well-regarded, and well-known names in Hollywood. He is the quintessential Hollywood insider who always manages to have the biggest scoops and the most sought after access to top events and celebrities.
Read more