Greg Joswiak Explains Benefit of Apple's New Screen Time Feature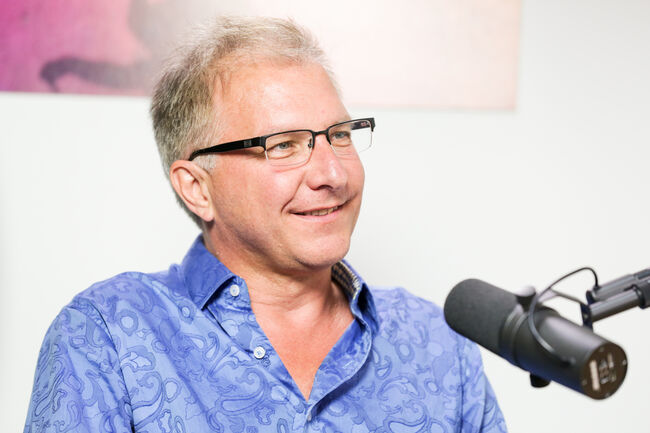 Vice President of iOS, iPad and iPhone Product Marketing, Greg Joswiak, sat down with Arianna Huffington for the latest Thrive Global Podcast, brought to you by Sleep Number, on the heels of the release of Apple's new iOS 12 Screen Time feature and shared just how the innovative control options can be put to use.
"What we wanted to do is provide people with the real information about how much they're using devices, apps, categories of apps, how many notifications they're getting, [etc.]," Joswiak explained of the recently unveiled new feature. "These things that are very measurable. We're measuring them with Screen Time. It's fascinating when you look at it. Again, I don't think it matches what people would have guessed."
The new features, which appear under Settings > Screen Time, are designed to give users a better idea of how they're spending time on their phone or tablet and to limit the time spent on certain apps, such as Instagram or games.
"It's kind of like calorie counting," Joswiak continued. "If you count the calories that you're consuming, you're probably going to eat better. Just by knowing what you're consuming and keeping track of it. It's the same thing here. If you can see on every day that you want to check it, or wait for your weekly report to come out, you're more cognizant of what you're doing, and you probably make better choices as a result."
Users can also limit themselves – and their children.
"[You can] say, 'I only want to grant myself this much time a day to use this app,'" the tech guru added. "As you start to approach that limit, you'll get a warning that says you're approaching the limit. As I hit that limit, I can decide, 'OK, that's it,' or as an adult, I can decide, 'Well, I'll give myself a little bit more time.'"
Using the same feature, parents can set limits for their kids.
"We think for a lot of [parents], this could be the first time they can really have an intelligent conversation with their kids about [phone use]," Joswiak concluded. "If you don't know how much you're using your own device, you don't know how much your kids are. Now, they can have a conversation. I think, again, for the vast majority of folks, that's going to be the helpful part."
The Thrive Global Podcast with iHeartRadio, hosted by Arianna Huffington, where she speaks with notable leaders, celebrities, athletes and influencers to learn how prioritizing well-being — instead of burnout and overwork — has made them happier and more successful. This podcast provides tips, tools and microsteps to transform your life and go from surviving to thriving.
The Thrive Global Podcast is brought to you by Sleep Number.

Ryan Seacrest
Ryan is quite simply one of the most influential, well-regarded, and well-known names in Hollywood. He is the quintessential Hollywood insider who always manages to have the biggest scoops and the most sought after access to top events and celebrities.
Read more