Gisele Bundchen Reveals She Once Considered Suicide: Read the Quotes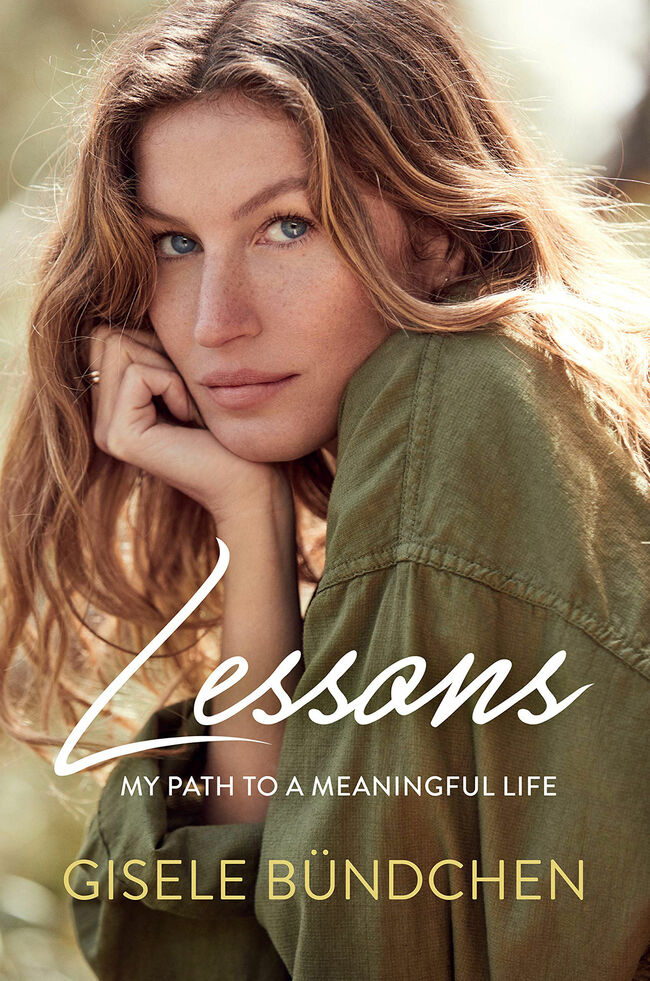 Gisele Bündchen is opening up. The supermodel shares in new book Lessons: My Path to a Meaningful Life that she once contemplated suicide and suffered horrible panic attacks.
"When I think back to a time in my early 20s, I remember that I felt so helpless that I questioned whether I wanted to live," Bündchen, 38, writes in the book, in a copy obtained by Radar Online.
The former Victoria's Secret model adds in the book that she relied on "stimulants and depressants" to get through the day.
"I was living 100 miles per hour, smoking, drinking, eating badly, not sleeping much and living pretty much out of a suitcase," she recounts. "It was intense! I was in transit all the time, either heading off or coming back from somewhere, which meant I never felt grounded or settled — or took the time to think about my life. It was just my life. And like a lot of people in their early 20s, I felt indestructible."
The model, who is now married to Tom Brady and is the mom of three kids (including stepson John), writes that she suffered her first panic attack on an airplane.
"When I got back to New York, this new fear found other ways to show itself," she writes. "It was as if it were moving from place to place, thing to thing, room to room. Suddenly I didn't feel right about getting on elevators. I couldn't breathe."
Her panic attacks didn't stop there either. She also suffered one while getting a massage.
"It felt like everything in my life was going to kill me," she recalls. "First it was airplanes, then elevators, then it was tunnels and hotels and modeling studios and cars. Now it was my own apartment. Everything had become a cage, and I was the animal trapped inside, panting for air."
Fast-forward to the present and the model is "much happier and healthier."
"The difficulties that came so close to killing me, was in the end what gave me a whole new life," she concludes. "The most negative period I'd ever experienced became the most transformative and the greatest blessing."
Lessons: My Path to a Meaningful Life hits bookstores on Tuesday, October 2.

Ryan Seacrest
Ryan is quite simply one of the most influential, well-regarded, and well-known names in Hollywood. He is the quintessential Hollywood insider who always manages to have the biggest scoops and the most sought after access to top events and celebrities.
Read more