Jason Derulo Talks Return With Track "Goodbye," Dishes on Biggest Tour Yet!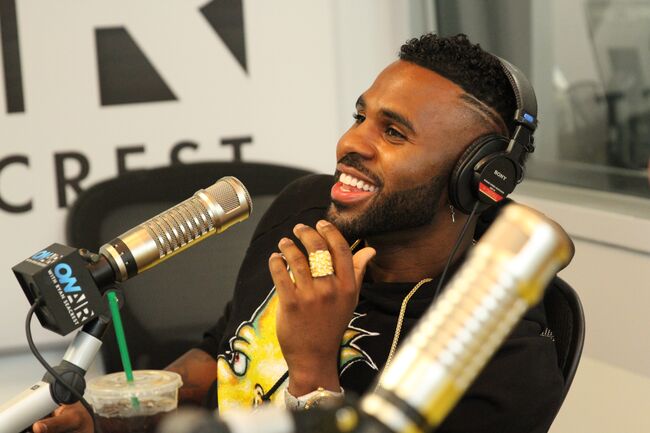 Jasonnnnn Derulooooo! The singer is back with catchy new track "Goodbye" featuring David Guetta, Nicki Minaj and Willy William and we couldn't be more excited. Derulo stopped by On Air With Ryan Seacrest on Tuesday, August 28, and reflected on his career and forthcoming biggest tour yet.
The 28-year-old artist, who turns 29 next month, made a name for himself with the breakout of his solo hit "Whatcha Say" in 2009 and has since achieved numerous Platinum singles and countless collabs, but "Goodbye" might be his most unique track yet.
"I've made a lot of mistakes in my life and I've leaned a hell of a lot so I've grown a lot as a man first," Derulo told Seacrest while talking about his evolution as an artist. "So in turn the music does the same. You know, I just talk about things from a different perspective. You know the things that I've learned, the things that I'm into … it's just a different perspective from when I was 19."
"Goodbye," the collab between David Guetta, Nicki Minaj and Willy William, has put Derulo back on the charts and samples Andrea Bocelli's "Time to Say Goodbye"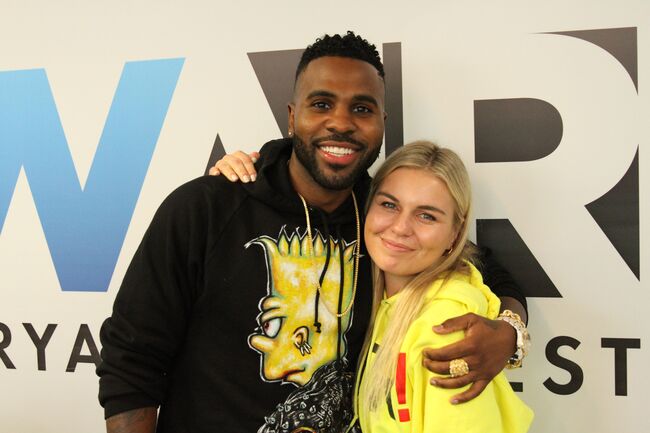 "It comes from my classical background," Derulo shared of his decision to sample the Italian singer. "I wanted to use something that was from my childhood because I grew up singing classical music so this was the perfect opportunity to blend worlds and I'm glad people are loving it because I thought I was crazy for a second."
Derulo added the idea behind the track was to take what is usually used as a funeral song and play off the "end of the spectrum" and make it a "fun" song.
Next up, the singer will embark on his biggest tour yet.
"I'm getting ready for tour right now. The nights have been long because I'm putting everything together," he dished. "There's so much that has to be put in a tour and this is like my biggest tour … there's so much I have in my mind from previous tours that I've seen. I've always studied people's tours. I was the kid that bought tour videos — do they still do that?"
Derulo concluded that this tour is the moment he's been waiting for.
"I'm putting so much into it, man," he gushed. "This moment is a moment I've been waiting for a long time. This is the tour I've been dreaming about. I've done tours in the past, but this tour is like the crème de la crème. It's like the bigger budget, it's a big arena tour — it's the tour I've always pictured in my head."
Watch back the clips above and click here for tour info!

Ryan Seacrest
Ryan is quite simply one of the most influential, well-regarded, and well-known names in Hollywood. He is the quintessential Hollywood insider who always manages to have the biggest scoops and the most sought after access to top events and celebrities.
Read more