Ryan Finds Out If Nick Cannon Really Lets Dem Babies Eat Whatever They Want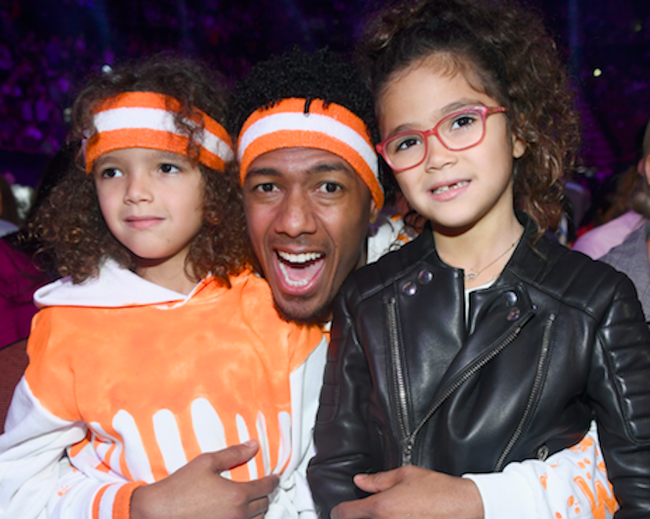 Dem babies! Nick Cannon phoned into On Air With Ryan Seacrest on Friday, August 10, to chat about his hosting duties for this weekend's Teen Choice Awards and Ryan had to find out if a recent news story was true: Does Nick really let twins with ex Mariah Carey, Monroe and Moroccan (aka dem babies), eat whatever their little hearts' desire?!
"Somewhat," Nick admitted. "I mean, obviously I'm kind of a big health nut on one end, but then I'm also like a candy crackhead. I'm a big kid at heart so if my kids really want it, we have a discussion about it," he explained. "Sometimes they crave fast food which I don't really partake in, but I'm not going to deprive them because I grew up having it as well. I think everything in moderation. So I'm never going to say no in that sense if it's something they want, but we do have a discussion about it."
The Wild 'N Out host continued that Roc and Roe, 7, are very knowledgeable when it comes to food and dining out.
"It's funny," Nick added. "I go to a fast food restaurant with my kids and they're asking the drive-thru attendant if this is gluten free or not? So they're pretty educated on [food]."
Next on Nick's plate (see what we did there?) is hosting the 2018 Teen Choice Awards on Fox on August 12.
"I'm excited to see Meghan Trainor, of course, Bebe Rexha, Khalid … the coolest thing is I have a sidekick on the show, a cohost, Lele Pons, who is a huge online sensation and we're going to be rocking out and having a good time."
Nick teased there will also be a bevy of surprises, including a possible appearance from the Riverdale cast!
"They've been blowing up my social media feed with request for the Riverdale cast so well see how that runs," he concluded.
By the way, now we are trying to figure out Ryan's sign off after Nick ended the interview with "Love!" 😂 Sound off in the comments below to suggest Seacrest's new signature out.
Catch the 2018 Teen Choice Awards on Fox on Sunday, August 12.

Ryan Seacrest
Ryan is quite simply one of the most influential, well-regarded, and well-known names in Hollywood. He is the quintessential Hollywood insider who always manages to have the biggest scoops and the most sought after access to top events and celebrities.
Read more