David Spade's Failed Prom Story Will Make You Hysterically Laugh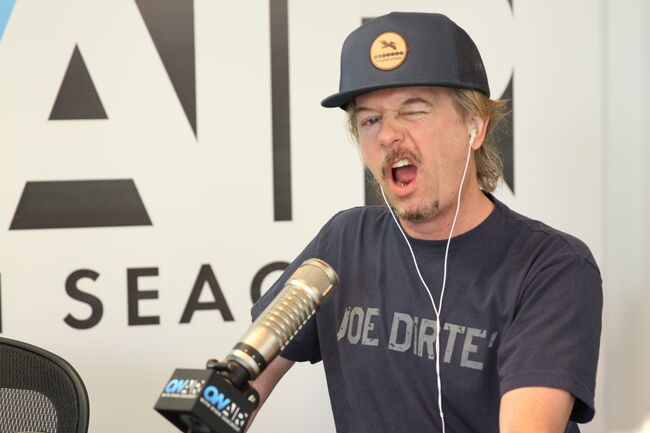 We're crying 😂 David Spade stopped by On Air With Ryan Seacrest on Thursday, August 9, and recalled his failed prom story from high school that will make you both cry and hysterically laugh. The funnyman, who shares the story and more in his new Audible book A Polaroid Guy in a Snapchat World, explained to Ryan Seacrest that he was always the guy friend when it came to girls growing up.
"I was sort of in 'friend jail' from when I was born till about I got famous. It was a good run there where I just could not get anything going," he joked, before recalling the high school moment. "The prom — I asked a girl, and it was a real Hail Mary. Like, I liked her and she knew it and I was like the prom might flip it for me where she knows I really like her, but I was just a buddy. And then the night I picked her up, I was at her house and you know it was a 110 degrees and I had my wilty little flower I'm giving her and I'm waiting and she's late and I'm like drenched in my tux and then I hear [Van Halen playing] and she's dating a guy in college!"
Spade continued that the dude cruised around the corner, spraying gravel, with Van Halen blasting.
"He comes up in his Camaro and sprays gravel and I peak over the fence and they're frenching! Full makeout!" Spade exclaimed. "They were playing tennis and then he's like 'Later babe, love you babe' And she turns the corner and sees me and goes 'Is that tonight?!' And I go 'The prom I've been writing about in my diary for six months? Yeah, it's tonight.' And she goes 'Give me two seconds!' And she runs in and grabs like the dress out of the dry cleaning thing and the hairs wet and is like 'Let's go! Go! Go! When do we have to be at Chilis?' … 'She goes 'No, no, it's cool! It's cool!' And now my bead of sweat is a tear."
Spade joked that he was thankful it wasn't 2018, with text and social media in full play.
"It's great it wasn't today," he concluded. "Because if she had her phone she'd be texting the guy the whole time like 'Miss you [babe].'"
Spade recalls the hilarious story and many more cringeworthy, educating moments in his audio book, including how it feels to suddenly be the "old guy" on set.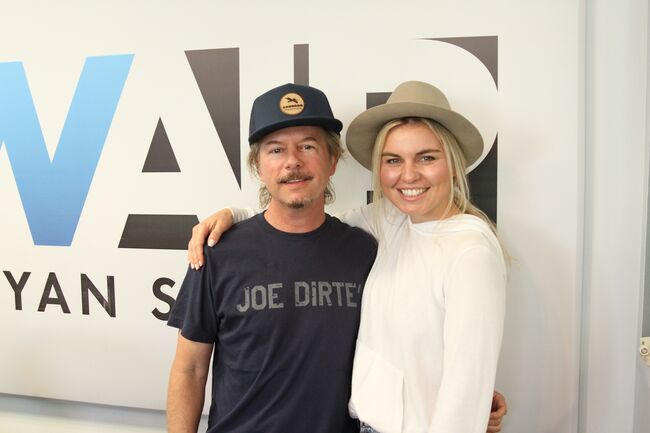 The SNL alum most recently starred in Netflix hit Father of the Year where he was dad to a teenage son and will next be seen in Netflix's thriller Warning Shot, where he takes on a new role.
"It's sort of a serious one, but I got a part in it and it's just a different move," he explained. "Me playing a drunk dad [in Father of the Year] was the first stretch I did … but Warning Shot, I'm the grandson of Bruce Dern and I'm a bad guy so that's a fun one to do because it's different."
Listen back to the full interview in the video above for more, including his relatable obsession with the Bachelor In Paradise 😂
Stream Father of the Year on Netflix now and click here to download A Polaroid Guy in a Snapchat World.

Ryan Seacrest
Ryan is quite simply one of the most influential, well-regarded, and well-known names in Hollywood. He is the quintessential Hollywood insider who always manages to have the biggest scoops and the most sought after access to top events and celebrities.
Read more