Mila Kunis Recalls "Horrible, Horrible Breakup" With Macaulay Culkin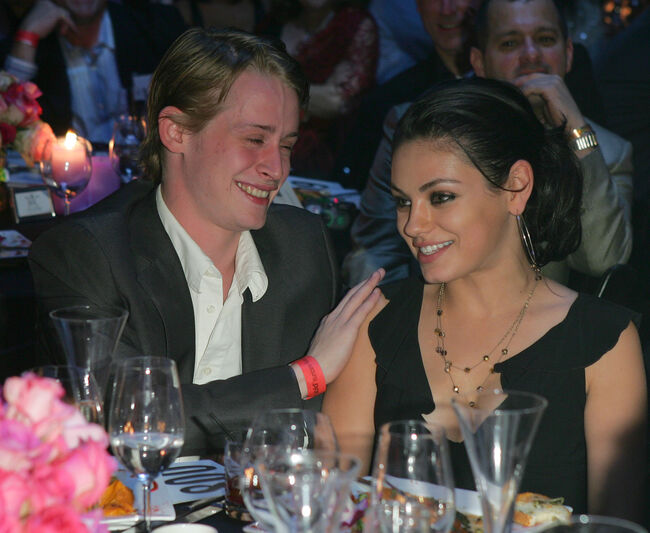 Mila Kunis opened up about the demise of her eight-year long romance with Macaulay Culkin during a no-holds-barred interview on Dax Shepard's podcast Armchair Expert.
The actress admitted that she is to blame and that after they split she took time to reflect on herself.
"I had a horrible breakup. I had a horrible, horrible, horrible breakup," the That '70s Show alum, 34, recalled on the Monday, July 23, episode. "I f--ked up. I was an a--hole in my 20s and I'll be the first to admit it. And that's kind of something that took me a long time to come out and be like, 'Yeah, you know what? I was a d--k,' and accept it. And I own it now."
Kunis didn't reveal exactly what she did, but confessed, "It's f--ked up what I did and it's f--ked up how I did it."
"When I got to be single, I said, 'I just need to figure myself out. I genuinely need to know why I did what I did and, like, regroup myself as a human being,'" she continued.
When Shepard asked The Spy Who Dumped Me actress if she has since forgiven herself and if Culkin has too she responded: "You know, it's been so long. Like, I feel like enough time has gone by. … Everybody kind of forgave everybody for what went down."
Kunis and the Home Alone actor dated for nearly nine years and split in 2010. Kunis is now married to Ashton Kutcher, whom she shares daughter Wyatt, 3, and son Dimitri, 19 months, with.

Ryan Seacrest
Ryan is quite simply one of the most influential, well-regarded, and well-known names in Hollywood. He is the quintessential Hollywood insider who always manages to have the biggest scoops and the most sought after access to top events and celebrities.
Read more