Ryan Recalls to Harvey Levin How He Knew "KUWTK" Would Be a Success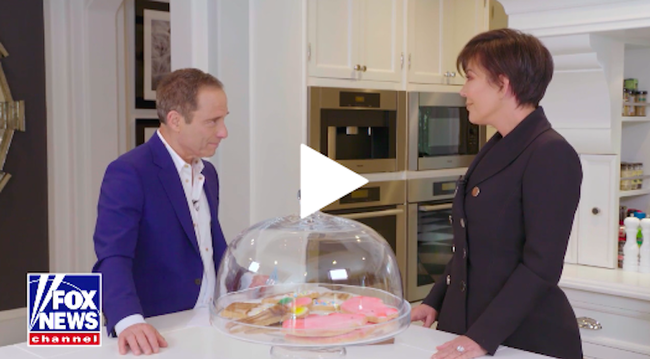 The Kardashians have been keeping us entertained and on our toes ever since since Ryan Seacrest and Kris Jenner teamed up for the hit E! reality show, Keeping Up With the Kardashians, back in 2007. Now, with 15 seasons under their belts — and numerous profitable businesses — Kris Jenner has become one of the most successful businesswoman in the world.
Harvey Levin, who phoned into On Air With Ryan Seacrest on Friday, July 13, sat down with the momager for the latest episode of his candid interview series OBJECTified and shared with Ryan he was fascinated to learn how she turned herself into such a boss.
"What I find just fascinating about Kris Jenner — I've known Kris for a long, long time because remember I was a reporter during OJ Simpson and Kris was really involved and I got to know her because of that — so I knew Kris Jenner as a housewife and when I sat down and did this interview with her, her goal when she was 16 was only to get married and have 6 kids, that was her goal," Levin shared. "And I'm thinking, 'How does this woman develop a business sense where she becomes one of the most powerful business people in the world? To create a brand out of nothing and do what she's done? How do you learn that when you're a housewife with six kids?' And she goes through it … she kind of tells me what she learned and how she did it … she is supremely impressive on the business side when you realize what she's done."
This led Levin to then backtrack and wonder how Ryan knew the Kardashians, who initially were unknown, would make for a hit TV show.
"For me, it was about the sisters," Ryan explained. "I always found it fascinating and I thought for E! that they're target demographic would be interested in the relationship with the sisters. There was all this glitz and glamour too, but there was something really fascinating about their die-hard bond and I didn't think that people would think that would be the case with them and it was and it was truly the Brady Bunch and the sisters that made me think this would be interesting."
During Jenner and Levin's interview, she also divulges on mistakes she regrets, including having an affair while married to late ex-husband Robert Kardashian. To catch the interview, tune into Kris Jenner's OBJECTified episode on Fox News on Sunday, July 15, at 8 p.m. ET.
Listen back to Harvey and Ryan's interview above.

Ryan Seacrest
Ryan is quite simply one of the most influential, well-regarded, and well-known names in Hollywood. He is the quintessential Hollywood insider who always manages to have the biggest scoops and the most sought after access to top events and celebrities.
Read more