Noah Cyrus: Avicii's Death and An Ex Had Huge Impact on Forthcoming Music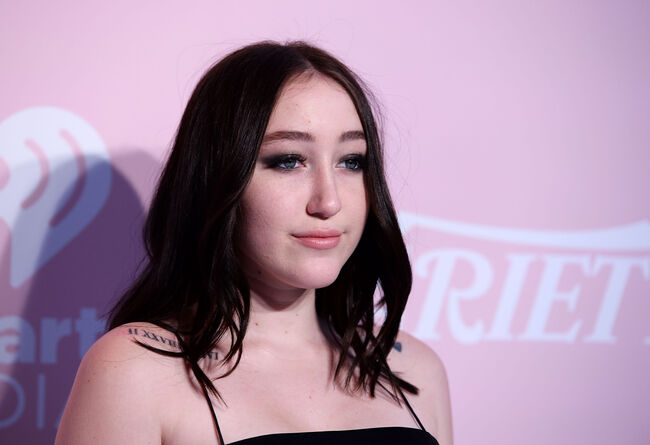 Nothing's better than a good cry, right? Noah Cyrus dished to Ryan Seacrest during an interview on Thursday, July 12, that letting it all out is what inspired a forthcoming new single of hers and her first-ever headlining tour, the Good Cry Tour.
The "Team" singer, 18, explained to Ryan that they pulled together the tour quickly after realizing the demand once her Troubador show sold out in minutes.
"I honestly didn't think I would be headlining a tour this year which is, like, so insane," she said. "It just happened really, like, this past month, honestly. … Everybody needs a good cry every now and then, Ryan," Cyrus added. "You just want to put on Titanic or something and just cry it out. … [The tour is] named after a song that I wrote a couple of months ago called 'Good Cry,'" Cyrus shared. "That song is coming out super soon with an actual body of work that I'm not supposed to talk about, but I always end up spilling the beans too early."
Considering she already spilled the beans, Cyrus, who most recently teamed up with MØ and MAX, continued and dished to us about the forthcoming new single, which we already cannot wait to hear.
"I wrote it in Bali the night that Avicii passed away," Cyrus shared. "I sat up sobbing for a second because Avicii was, like, my biggest musical inspiration. I always wanted to work with him. I was so in love with his music so I was crying over that and me and my ex-boyfriend got in a fight and I was like, 'Dude, I'm all the way in Bali can we not do this right now? Like I can't really deal with this' and I sat up all night and cried and then the next day I was like feeling so great and I was like, 'Oh!' Because I had the best cry last night and I just stayed up all night and I cried and it felt so good so we ended up writing a song there in Bali called the 'Good Cry.'"
The songstress didn't divulge a release date for the single, but her Good Cry Tour kicks off in Ft. Lauderdale, Florida, on September 22, and continues for more than a month, wrapping October 24 in Portland, Oregon.
Listen back to the full interview above and click here for tour info and tickets!

Ryan Seacrest
Ryan is quite simply one of the most influential, well-regarded, and well-known names in Hollywood. He is the quintessential Hollywood insider who always manages to have the biggest scoops and the most sought after access to top events and celebrities.
Read more