Ryan, Tanya Rad Test Disguising Dr. W's Voice for Hilarious New Segment
Are we going to finally meet "Dr. W"?!? Ryan Seacrest had a genius idea today to create a new segment where we call a doctor with various medical questions from listeners — and by doctor we mean Dr. W so that we can finally talk to Tanya Rad's crush himself 😈
"So this is crazy: I came here today and I didn't think we'd have this idea and then all of a sudden we do three or four hours of the show and we stumbled upon what could be a hot new segment," Ryan explained. "I'm not saying we need to do it frequently, but every once in a while, haven't you watched TV and they have doctors on to answer medical questions? We've done it sometimes where we've had an expert on to talk about a diet or new trend and who better than to get free services from for the segment than Dr. W?"
Obviously Tanya Rad was slightly hesitant about the idea, considering she's still newly dating the man.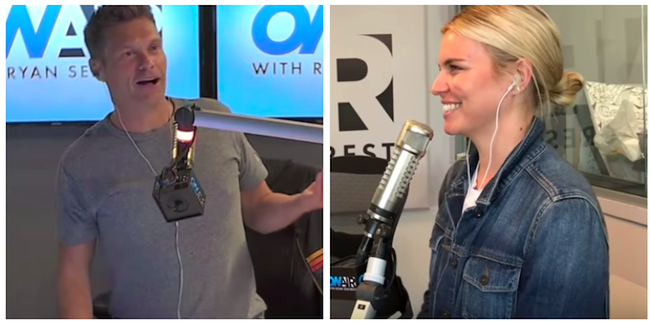 "In order to do this," Ryan continued, "to protect the privacy of she and Dr. W, why don't we disguise his voice for the segment 'Ask Dr. W'? … It would obviously be him answering these questions, we'll disguise his voice because he wants to be anonymous."
Ryan then hilariously played the role of Dr. W and we disguised his voice using Engineer Tubbs' "technology."
"That doesn't sound like you at all!" Tanya exclaimed, jokingly gushing that it's unfortunate though that we wouldn't use Dr. W's real voice since "he has such a hot voice."
Watch back the funny moment above and stay tuned because, yes, we are serious about potentially having Dr. W on-air! 😂

Ryan Seacrest
Ryan is quite simply one of the most influential, well-regarded, and well-known names in Hollywood. He is the quintessential Hollywood insider who always manages to have the biggest scoops and the most sought after access to top events and celebrities.
Read more