Woman Finds Out BF Is Cheating From Sandwich Delivery Guy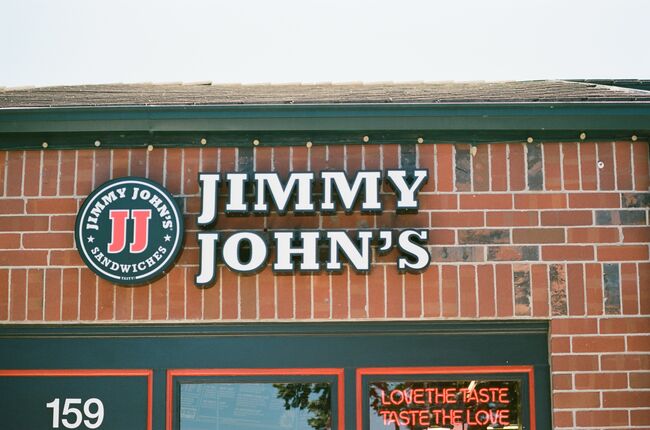 Never has a sandwich delivery been more crucial. A 23-year-old girl named Kayla Speer from West Burlington, Iowa, was saved from a doomed relationship when a Jimmy John's delivery guy revealed to her that her boyfriend was cheating on her.
It all happened after Kayla, being an amazing girlfriend, ordered a sandwich for her boyfriend, who was busy "studying" for finals three hours away from her at a different school.
Kayla, who wanted to surprise her boyfriend with the sweet gesture, took to Twitter to share the story and also spoke with BuzzFeed News, confirming the events.
"When I was placing my order to the @jimmyjohns employee I let them know that this was for my boyfriend who lived in that city and that I wouldn't be present when the food was delivered since I'm 3 hours away. I also asked if it was okay for him to sign for me," she tweeted, before revealing the plot twist. "The order was placed & my bf had texted me a little bit before letting me know he was going to take a nap. So I sent him a text saying 'hey, foods on the way for you. Please leave a tip.' I didn't hear back from him for a bit, but I just assumed he was sleeping."
Turns out, he wasn't sleeping ...
Kayla continued that she got a call from the delivery guy, assuming he was just letting her know the food had been delivered.
"Then I answered my phone," she said. "And the Jimmy John's delivery guy was like, 'Hey, we don't usually do this, but we thought you should know that when we walked up to your boyfriend's apartment, we were able to see inside, and we saw him with another woman naked on the couch.'"
Of course, Kayla was shocked and had a ton of questions.
"He was like, 'Honestly, it was so awkward I just wanted to get out of there, so I just gave him the sandwich and left,'" Kayla continued.
She then called her boyfriend out.
"I was like, 'Jimmy John's just told me the situation,'" she said. "And he tried to make up a lie, saying, 'It wasn't me,' but it was."
Via Twitter, Kayla confirmed she's since broken up with him.
"I had a few follow up questions for the delivery guy (extrememly upset and confused) which he so graciously answered which confirmed that it was in fact my bf who was on the couch with the naked woman," she wrote. "So that's how I found out my boyfriend was cheating on me. BY THE JIMMY JOHNS DELIVERY GUY. @jimmyjohns."
The internet was quick to praise Kayla — and also Jimmy John's.
"Way to go Jimmy Johns. The real MVP," one person tweeted, while another added: "There's customer service, and there's ... customer service."

Ryan Seacrest
Ryan is quite simply one of the most influential, well-regarded, and well-known names in Hollywood. He is the quintessential Hollywood insider who always manages to have the biggest scoops and the most sought after access to top events and celebrities.
Read more