Jessica Simpson Mom-Shamed Over Video of Son in Pool: Watch
Jessica Simpson is being mom-shamed for posting a video of her son, Ace, swimming in the pool with a cast on. In the video, Ace, 4, can be seen being thrown into the air by his dad, Eric Johnson. He then does a somersault before plummeting into the water with a bright green cast on his arm.
"A broken bone doesn't hold this kiddo down," Simpson captioned the video. "Waterproofcast."
Her followers were quick to judge her parenting decision, trolling her for letting Ace, who fractured his arm on June 19, play in the pool.
"I had no idea it's possible to swim with a broken arm! Probably not the best choice," one person commented, while another added: "Love you, Jess, but why throw a kid with a cast on? Even in water."
A third went as far as to call the moment "the most ridiculous thing to be doing as a parent."
Her fans, however, were quick to come to her defense.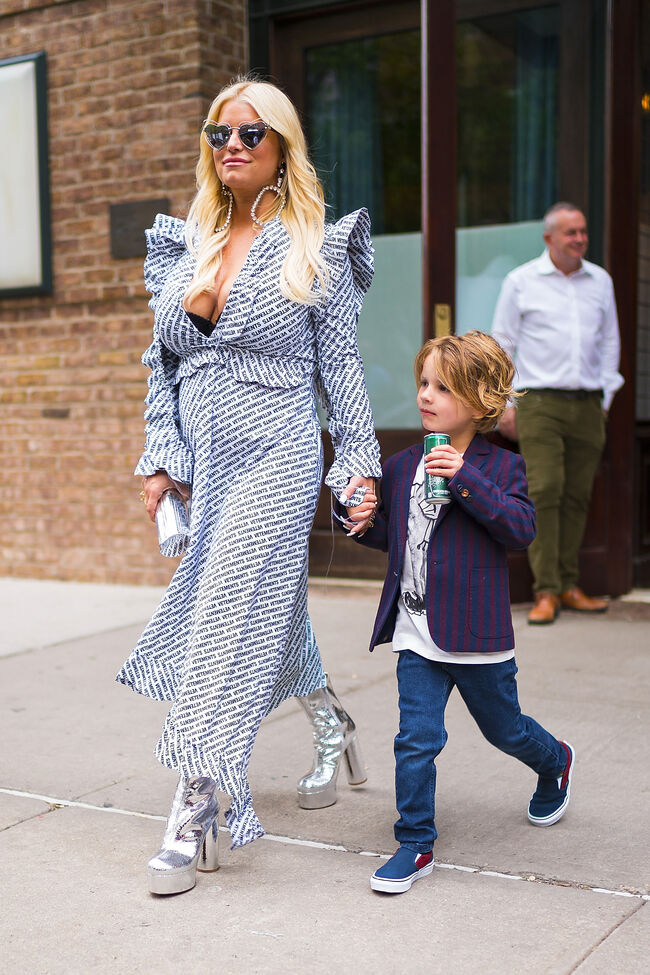 "You realize he is being flipped into water, right?" one added. "They are not flipping him on concrete."
An orthopedic surgeon's assistant also came to her aid, writing that the doctor, who is an upper extremity specialist, "says kids can do whatever is comfortable while in the cast."
"The cast will protect the break. He lets kids play soccer, swim, ANYTHING they are comfortable with," the commenter added. "STOP BEING BULLY PARENTS!!"
Simpson and Johnson are also the parents to daughter Maxwell Drew, 6.

Ryan Seacrest
Ryan is quite simply one of the most influential, well-regarded, and well-known names in Hollywood. He is the quintessential Hollywood insider who always manages to have the biggest scoops and the most sought after access to top events and celebrities.
Read more