Tanya's Take: Inside J.Lo's Las Vegas Residency!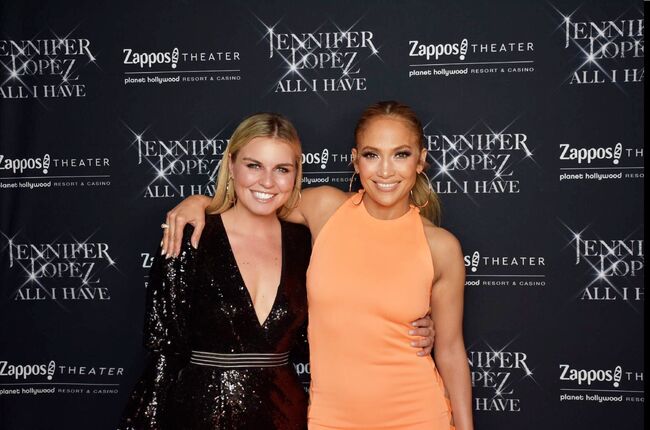 Tanya Rad here! If you guys know me, you know Friday nights are reserved for face masks, cleaning my makeup brushes, and hitting the sheets by 10pm... and no, i'm not even embarrassed to admit any of this!
BUT
This last Friday I was given the opportunity to head to Las Vegas to see Jennifer Lopez, so you know what … I TOOK IT!
Here are the reasons why you absolutely need to make a weekend of this & go with your girls:
1) JLO is more inspiration on life than I realized I needed. That woman sang and DANCED her BUTT of for 2 straight hours! I was exhausted just watching her, I don't even know how she physically did it all!
2) HER SONG CATALOGUE! I never realized how many BOPS JLO has had but WOW. From Get Right to If You Had My Love.. to I'm Real with Ja Rule to Jenny From The Block… to Love Don't Cost A Thing… Booty.. I mean the list goes on and on and on!
3) FEMALE EMPOWERMENT! There's a section of the show where she sings.. R-E-S-P-E-C-T into her song "Ain't Yo Momma" (which btw that song is SO underappreciated, I LIVE FOR THAT SONG SO HARD)… but I love that she has a section in there dedicated to being a #girlboss!
We also went backstage to her dressing room area after the show.
Watching her and A Rod interact could have possibly been the SWEETEST THING I'VE EVER SEEN!
They are so in love it's actually so sweet. I found myself watching them out of the corner of my eye cuz i didn't want to stare but it was too cute not to!
Honestly the show is a BLAST from top to bottom. It feels extremely intimate because Jen talks to the crowd so much.
I am in constant AWE of her.. so I bow down to you yet again JLO!
Her residency ends shortly so if you haven't gone to see it yet, it's a YES for me!
Also – a lot of you asked me about me LEWK from Friday.
Dress was Australian designer Zhivago
Shoes were Steve Madden (SO COMFY)

Ryan Seacrest
Ryan is quite simply one of the most influential, well-regarded, and well-known names in Hollywood. He is the quintessential Hollywood insider who always manages to have the biggest scoops and the most sought after access to top events and celebrities.
Read more