Ryan Does a Dramatic Reading of Tanya's Texts After Date With "Dr. W"
It's safe to say we are officially invested in Tanya Rad's love life. After Tanya went on a successful first date with "Dr. Wussy," wingman Ryan Seacrest did a deep dive and — much to our enjoyment — a dramatic reading of Tanya and Dr. W's ensuing text messages.
"So this is a reading between Tanya and her boyfriend," Ryan said, jokingly already referring to Dr. W as the one. "I'll be Dr. Wonderful and, Patty, you be Tanya."
Ryan and producer Patty Rodriguez then hilariously recited the text messages, sharing with listeners that Tanya and Dr. Wussy, now Dr. Wonderful, definitely hit it off.
"Hope the wine didn't make today too sluggish this morning," Dr. W texted Tanya after they went to dinner the other night.
"I mean you're the one cutting people open, I just have to talk. But it was totally worth it :) " Tanya replied.
"True that. But not today ... just being a dorky office dude today. So I need to look at my schedule and see when we can hang out again. What does your week / weekend look like?" Dr. W asked.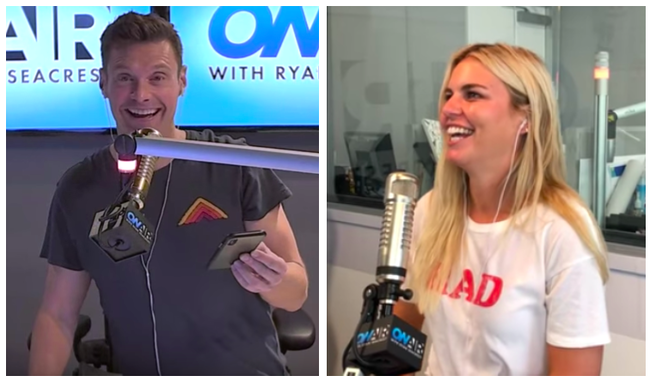 Yes, ladies and gentlemen, that was Dr. W asking to take our girl Tanya out on a second date.
The duo have since made potential plans and we will surely be keeping you updated on each and every move.
In case you missed the story behind their initial meet cute, click here to find out the hilarious way Tanya and Dr. Wussy ended up meeting and watch the video above to see Ryan's dramatic reading.

Ryan Seacrest
Ryan is quite simply one of the most influential, well-regarded, and well-known names in Hollywood. He is the quintessential Hollywood insider who always manages to have the biggest scoops and the most sought after access to top events and celebrities.
Read more