Detective Who Worked on Baby Buried Alive Case Thanks Ryan Seacrest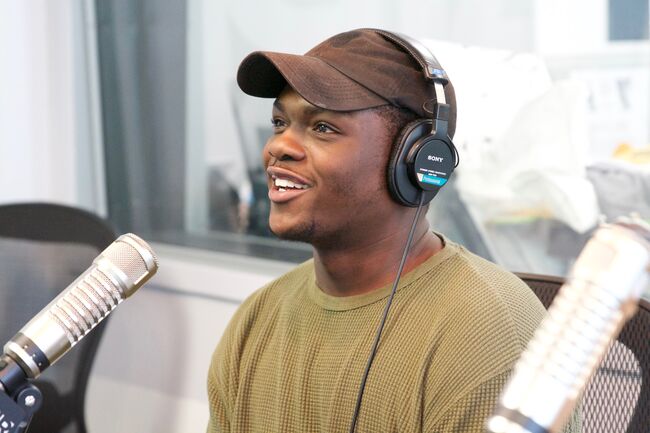 A detective who worked tirelessly on Matthew Christian Whitaker's case back in 1998 when he was just a baby who was abandoned after birth and buried alive on a hiking trail in Altadena, California, phoned into On Air With Ryan Seacrest on Friday, June 1, to thank Ryan Seacrest for reconnecting Matthew, aka "baby Christian," with the jogger who found and saved him, Azita Milanian.
"This case lasted quite awhile until we ran out of every lead we could possibly follow," retired detective Kevin shared with us. "Forensics was obviously very different 20 years ago. We ran everything to the ground as much as we could and we just came up empty."
On Thursday, May 16, Seacrest helped reunite Matthew with Azita live on-air and in-studio. It also just so happened to be his 20th birthday, completely unplanned. We connected with Matthew after one of his friends nominated him to do a 23 and Me kit.
"I was waiting for you. 20 years," Azita told Matthew through tears at the time. "You're exactly what I've imagined. I guessed your size, everything. Thank you for coming into my life, you changed my life. … I knew we were going to connect again," she added. "The day I met him he confirmed my faith … God brought us together for a purpose."
She recalled that upon finding baby Christian buried under the dirt on the trail, she didn't even know what she'd found.
"I didn't even know if it was boy or a girl and he was crying and I brought him out and I dug my nails in his nose and mouth and started taking the dirt out and all I said to you, [Christian], was 'Please don't die. I will never leave you. I love you.'"
Detective Kevin concluded to Ryan that he wanted to reach out because you usually don't get to find out the end of these stories.
"We always wonder what happens to these kids," the retired detective shared. "Anything with children hits close to home so finding out someone made it out and made a good life and is on a good road is very pleasing."
Relive the amazing moment in the video above.

Ryan Seacrest
Ryan is quite simply one of the most influential, well-regarded, and well-known names in Hollywood. He is the quintessential Hollywood insider who always manages to have the biggest scoops and the most sought after access to top events and celebrities.
Read more