Tanya's Take: My Season 14 "Bachelorette" Suitor Picks
It's officially Bachelorette season! ABC released the 28 men vying for bachelorette Becca Kufrin's heart on Thursday, May 17, and I've chosen 4 of the contestants I think are the perfect fit for Becca.
On my cheat sheet for Ryan, I've picked Garrett, Blake, Jason and Leo.
Garrett is a 29-year-old medical sales rep whom I think Becca will probably like.
Blake is a 28-year-old sales rep who, based on his bio, seems logical and is just a total cutie.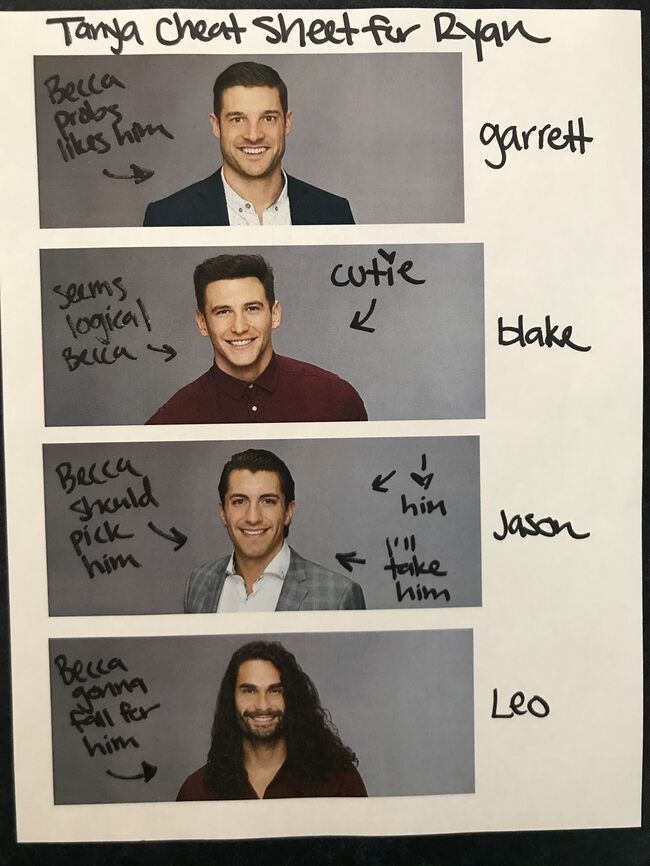 Jason is a 29-year-old senior corporate banker and I think Becca should pick him. If she doesn't, I'll take him.
And Leo is a 31-year-old stuntman who I think Becca will falll for.
And Becca deserves to find her man: The season 14 Bachelorette won over all of America and Bachelor Nation after being dumped on live TV by former Bachelor — and fiance! (we are still mad about it) — Arie Luyendyk Jr.
Click here to relive the devastating moment and click here to meet all 28 of her suitors!
Season 14 of The Bachelorette premieres on Monday, May 28, at 8 p.m. ET on ABC and we officially cannot wait.

Ryan Seacrest
Ryan is quite simply one of the most influential, well-regarded, and well-known names in Hollywood. He is the quintessential Hollywood insider who always manages to have the biggest scoops and the most sought after access to top events and celebrities.
Read more