Shawn Mendes Addresses Hailey Baldwin Dating Rumors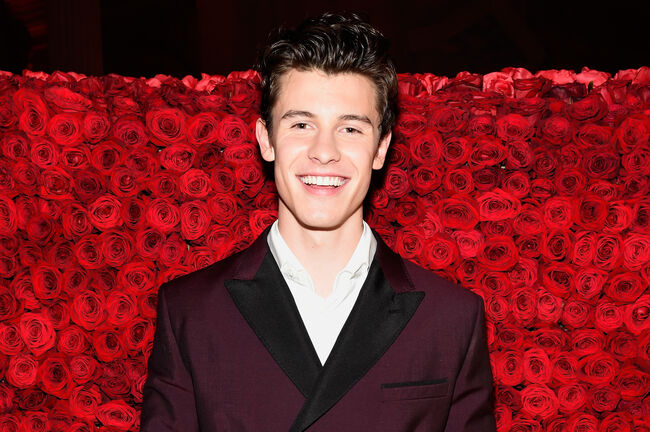 Shawn Mendes' forthcoming third studio album, Shawn Mendes: The Album, drops on May 25, but all anyone can talk about is his rumored romance with model Hailey Baldwin. The "In My Blood" singer phoned into On Air With Ryan Seacrest on Thursday, May 17, and addressed the dating rumors as well as teased his forthcoming 2018 Wango Tango performance.
"I wasn't expecting this question at all," Shawn joked when Ryan asked about walking the 2018 Met Gala carpet with Hailey. "That was my first Met Gala and I was really lucky to be able to walk with Hailey. We're great friends and honestly if I didn't walk that carpet with her, I would have been shaking. She made it very easy for me."
While Mendes played coy about his relationship with Hailey, he teased his forthcoming — and first ever! — Wango Tango performance, revealing he might bring out a special guest on June 2 at LA's brand new Banc of California Stadium.
"It's my first year, I'm super excited," Mendes said. "I'm thrilled to come … I think it's going to be my first real long set of the entire year so it's going to be great. …[I'll perform new tracks] 'In My Blood' and 'Lost in Japan' and 'Youth' and maybe if Khalid is around we'll have Khalid come on stage."
Mendes and Khalid collaborated on hit track "Youth." Mendes joins previously announced performers Ariana Grande, Meghan Trainor, Sabrina Carpenter, 5 Seconds of Summer, NF, Miguel, Janelle Monáe and Marshmello with a special guest performance by Logic.
With his third studio album dropping May 25, Mendes told Ryan he credits his growth to working with talented song writers and learning to express himself freely.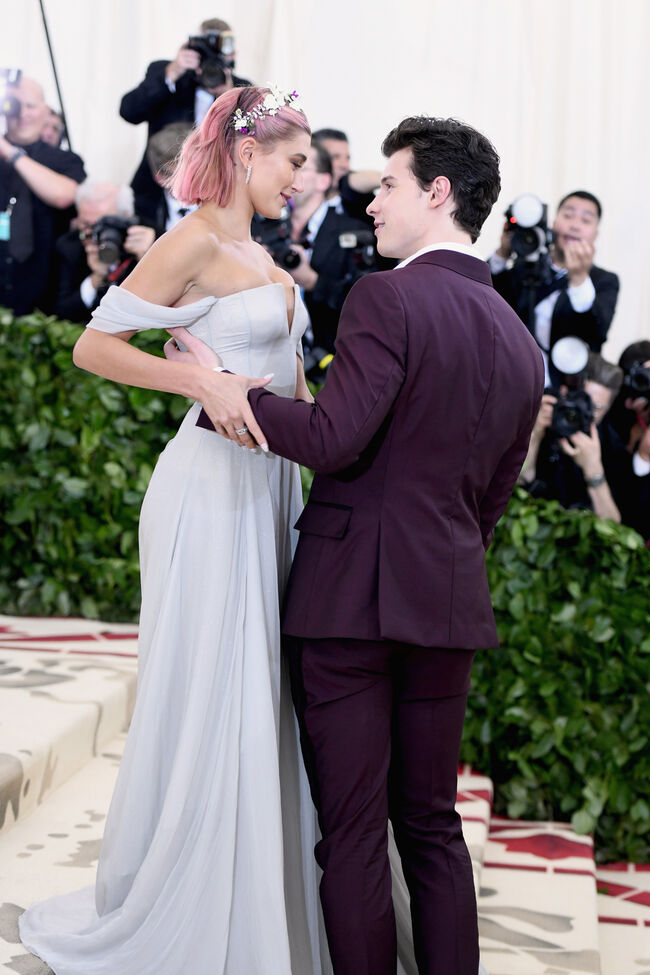 "I think I've gotten better at allowing myself to express," he shared. "The hardest part when it comes to music and just creative things is allowing yourself to be free with what you do. There's always all these inhibitions and insecurities you have and they kind of stop you from making something that's great, but as I'm getting older and living more life I'm realizing the more I let myself go and let myself be free the better the work is coming out of me."
"It's really hard," Mendes continued. "You're writing a song and in your head you're like I could say this, but it's going to be super vulnerable and people are going to know a lot about me or I could dance around this subject and use more vague lines, but if you do that you're cheating yourself and you're cheating the listener … especially when I released 'In My Blood,' I was thinking 14-year-old Shawn would have really liked this song and would have really connected with it and when that happened I realized to not be honest with the music would be useless."
Shawn Mendes: The Album drops on May 25. Click here for ticket information to catch Shawn's performance at Wango Tango and listen to the audio above to hear more.

Ryan Seacrest
Ryan is quite simply one of the most influential, well-regarded, and well-known names in Hollywood. He is the quintessential Hollywood insider who always manages to have the biggest scoops and the most sought after access to top events and celebrities.
Read more