Avicii's Family Issues Statement: "He Could Not Go On Any Longer"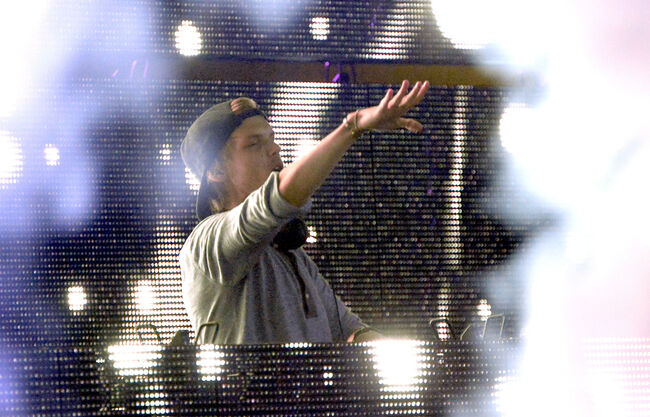 Avicii's family has issued a statement which seemingly implies the Grammy-nominated DJ took his own life. According to a transcription by Variety, the statement explains that Avicii, whose real name is Tim Bergling, "could not go on any longer."
The statement, which posted on April 26 and was transcribed by a Swedish-speaking source, in full reads:
"Our beloved Tim was a seeker, a fragile artistic soul searching for answers to existential questions.
An over-achieving perfectionist who travelled and worked hard at a pace that led to extreme stress.
When he stopped touring, he wanted to find a balance in life to be happy and be able to do what he loved most – music.
He really struggled with thoughts about Meaning, Life, Happiness.
He could not go on any longer.
He wanted to find peace.
Tim was not made for the business machine he found himself in; he was a sensitive guy who loved his fans but shunned the spotlight.
Tim, you will forever be loved and sadly missed.
The person you were and your music will keep your memory alive.We love you,
Your family."
The statement comes after the family previously confirmed his passing and asked for privacy during this difficult time. The EDM producer was found dead in his hotel room in Oman, the Middle Eastern country bordering Saudi Arabia, earlier this week. The cause of death has not been announced. He was 28.
As previously reported, the DJ suffered from health problems for several years, including acute pancreatitis, in part due to excessive drinking. He had his gallbladder and appendix removed in 2014 and announced he was retiring from touring in 2016.

Ryan Seacrest
Ryan is quite simply one of the most influential, well-regarded, and well-known names in Hollywood. He is the quintessential Hollywood insider who always manages to have the biggest scoops and the most sought after access to top events and celebrities.
Read more