Janelle Monáe Teases 'Live and Lit' Wango Tango Performance!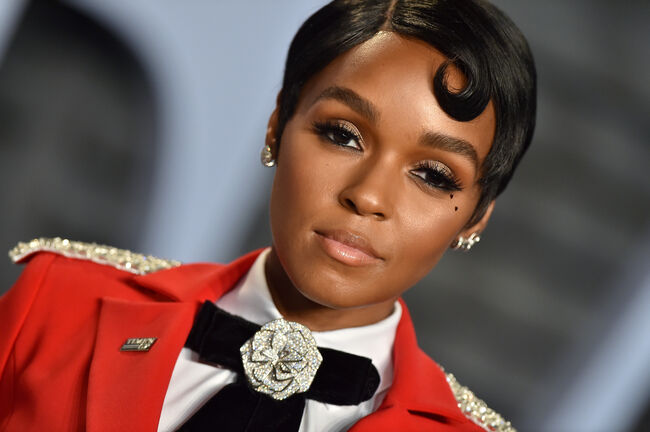 There's only 39 days until the 2018 iHeartRadio Wango Tango by AT&T but we're not counting or anything. Performer and six-time Grammy nominated songstress Janelle Monáe phoned into On Air With Ryan Seacrest on Tuesday, April 24, and teased her forthcoming performance at the show, which will be held at the all-new Banc of California Stadium in Los Angeles on Saturday, June 2.
"I'm happy to be there I've heard nothing but great things about [Wango Tango]," the "Make Me Feel" singer told Ryan. "I want everyone to be live and lit and ready to have a good time because we are going to give you an experience."
Monáe, who is set to perform alongside Ariana Grande, Shawn Mendes, Meghan Trainor, 5 Seconds of Summer, Miguel, Marshmello and a special guest appearance by Logic, will hit the Wango Tango stage following the April 27 release of her third studio album, Dirty Computer.
"I still feel like I'm breaking out and I'm being very honest about that," the actress shared with Ryan. "I've had some amazing things happen throughout my career, but I think this is a new chapter and it feels like the beginning because I knew it would take more of me discussing the mini side that is Janelle Monáe."
The Hidden Figures actress continued that she's had the concept of Dirty Computer for years now.
"When I released my first album, I had an obligation, like as an independent artist I felt once I got a major distribution deal I needed to continue on the Metropolis and the ArchAndroid and Electric Lady series that was centered around this android from 2719 that represented the new form of the other, but with Dirty Computer, this project is more near future and I was really inspired to tell my story about doing movies like Hidden Figures and Moonlight and I was like, man, it's important to tell our stories. … Our stories … promote a deeper understanding of humanity … so with Dirty Computer you guys are meeting all the different bugs and viruses of Janelle Monáe."
Monáe previously described the record as "about reckoning what it means to have your rights trampled on" and to face opposition and perseverance.
"I worked my ass off on this project," she concluded to Ryan. "I deeply care about the presentation of it. I've also shot what people will probably call a visual album or a short film but I call it an emotion picture … it's almost 50 minutes of visual and it digs deeper into the world of Dirty Computer set in the near future. I wanted this album to be for oppressed and marginalized groups, those who don't fit in the status quo and who challenge the status quo."
Dirty Computer drops Friday, April 27. Click here for everything you need to know about this year's 2018 iHeartRadio Wango Tango presented by AT&T.

Ryan Seacrest
Ryan is quite simply one of the most influential, well-regarded, and well-known names in Hollywood. He is the quintessential Hollywood insider who always manages to have the biggest scoops and the most sought after access to top events and celebrities.
Read more