Avril Lavigne Makes Red Carpet Comeback, Teases New Album
Avril Lavigne is making a comeback. The "Complicated" singer has remained relatively out of the spotlight since revealing in 2015 she'd been diagnosed with Lyme disease.
The songstress, who announced in December 2016 that she's working on a new album — her first since 2013's self-titled fifth studio album Avril Lavigne — stepped out publicly for her first red carpet in two years on Friday, April 20.
The "Sk8ter Boi" singer attended the 25th annual Race To Erase MS Gala at the Beverly Hilton Hotel and dished to E! News about her forthcoming album.
"It's a really powerful record," she told the outlet. "I've been working on this for three years. I can actually say this time I'm going to be done with this album in two weeks and I will put it out this year."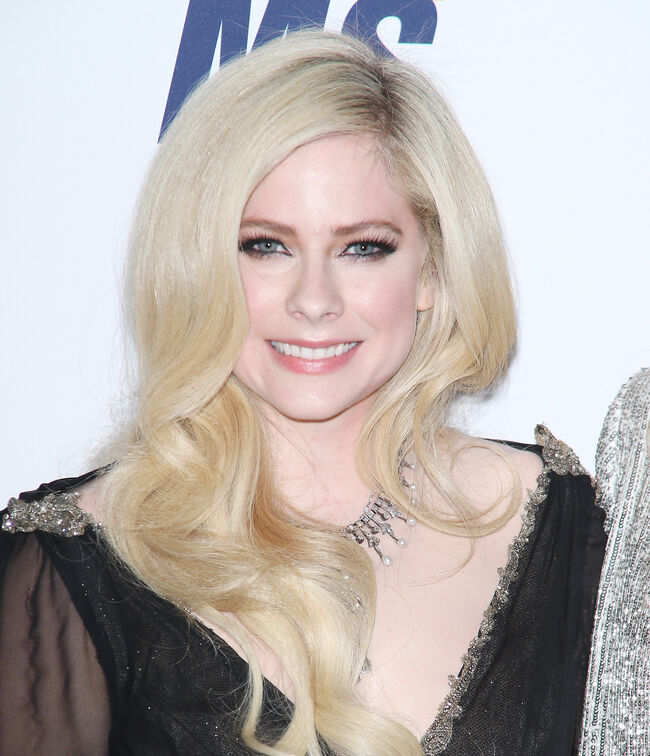 "I've been writing songs that are really just powerful and true and honest and sincere and I think people will really be able to relate to it," she added. "I've gone through a lot of personal stuff in the past two years and so I've really drawn from that. I mean, I always do but this album is so different...I am producing, too, the songs. It's more of a vocal record and just like, hearing the lyrics and really hearing the emotion in the vocal. It's very piano-driven, too."
Avril previously teased new music on Instagram, posting a snap of herself at the piano reassuring fans that new music is indeed on the way.
"I know my fans have been like waiting for a long time and some of them are unhappy. They're like, 'OK, what is going on with this album?'" she said. "But trust me, I'm doing everything I can and I just want it to be ready and everything to be perfect and lot of like, care has gone into this. All the waiting and the hard work on my end will pay off, I promise."

Ryan Seacrest
Ryan is quite simply one of the most influential, well-regarded, and well-known names in Hollywood. He is the quintessential Hollywood insider who always manages to have the biggest scoops and the most sought after access to top events and celebrities.
Read more