Courteney Cox's Daughter Coco, 13, Is All Grown Up
Courteney Cox's mini-me daughter Coco is all grown up! In the new issue of People magazine, as part of the annual Beautiful Issue, the Friends alum opens up about parenting her teenage daughter with ex-husband David Arquette.
"I want her to tell me everything, and she doesn't want to tell me anything," Cox told People. "Exactly the opposite of the childhood I had."
While Coco is your standard 13-year-old teen, she does consider mom a BFF.
"We bicker, let's be honest, but we love each other," the actress, 53, added. "We laugh a lot, for sure. … I would also describe it as, well, I am a 13-year-old girl, you are a mom, so I love you, but of course we're gonna get in fights. But we're very close. Very close. I love you a lot."
Being on the same page as ex David Arquette is key too.
"You don't want to go in one house and have anything split," Cox added. "You want it to be harmonious in both places."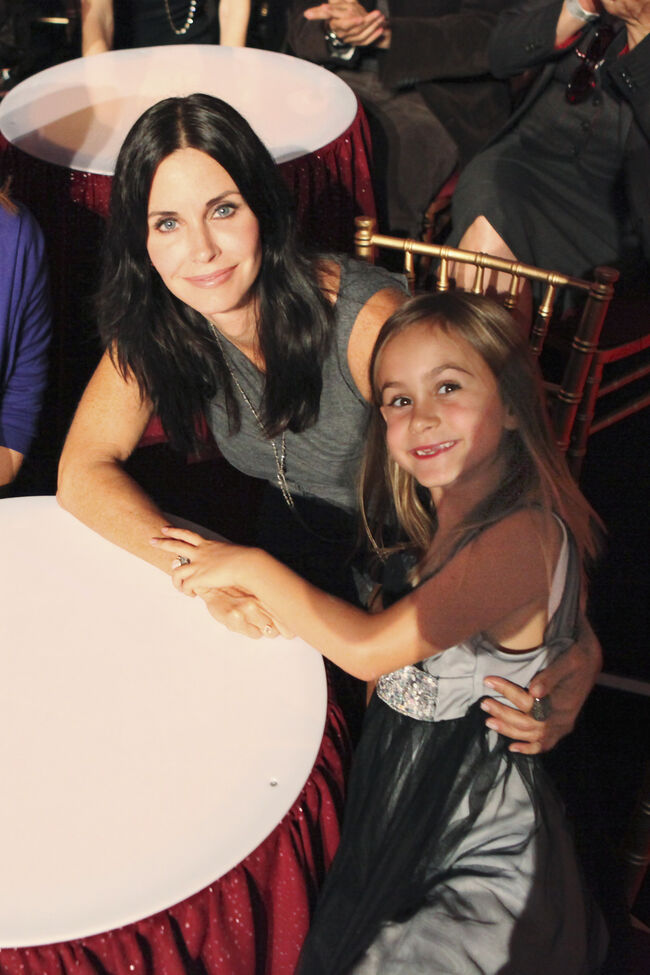 And her advice for other parents? Don't make a teenager's room too comfy!
"It's mostly me telling Coco, 'Please get out of your room and come and have dinner in the kitchen.' There's a lot of that, for sure," she concluded. "She's 13, she likes to be in her room. Unfortunately, I got her this big bed and that was the biggest mistake I've made," she joked. "You need to make a bed really uncomfortable so all they wanna do is just go there for those hours they have to. That's the big thing, I think."
Courteney and David split in 2010 after 11 years of marriage. David remarried to Christina McLarty (the pair have since split) and Courteney is engaged to Snow Patrol singer Johnny McDaid.

Ryan Seacrest
Ryan is quite simply one of the most influential, well-regarded, and well-known names in Hollywood. He is the quintessential Hollywood insider who always manages to have the biggest scoops and the most sought after access to top events and celebrities.
Read more