Seth Meyers' Wife Gives Birth in Lobby of Their Apartment Building
OMG! Seth Meyers' wife welcomed their second child — in the lobby of their apartment building. The late night talkshow host shared the crazy story, along with a photo, during Late Night With Seth Meyers.
Seth revealed that his wife, Alexi Ashe, went into labor and welcomed their second son, Axel Strahl, while attempting to make their way to the hospital on April 8.
"I called 911 and over the course of a minute conversation, I said, 'We're about to have a baby — we're having a baby — we had a baby,'" the late-night host recalled during his show on Monday, April 9.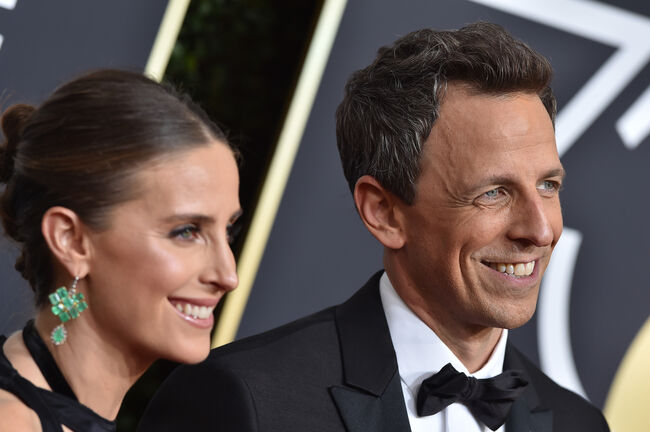 Seth explained that the New York Police Department and fire department got there just after Axel Strahl was born. They helped cut the umbilical chord and neighbors (this is adorable!) helped by putting towels in the dryer to keep the newborn warm.
Seth and Alexi tied the knot at Martha's Vineyard in Massachusetts in September 2013. They're also parents to Ashe Olson, whom they welcomed in March 2016.
The couple also had a dramatic birth story with Ashe — they almost welcomed him in an Uber!

Ryan Seacrest
Ryan is quite simply one of the most influential, well-regarded, and well-known names in Hollywood. He is the quintessential Hollywood insider who always manages to have the biggest scoops and the most sought after access to top events and celebrities.
Read more