Rachel McAdams Welcomes First Child! 3 Facts About Her BF Jamie Linden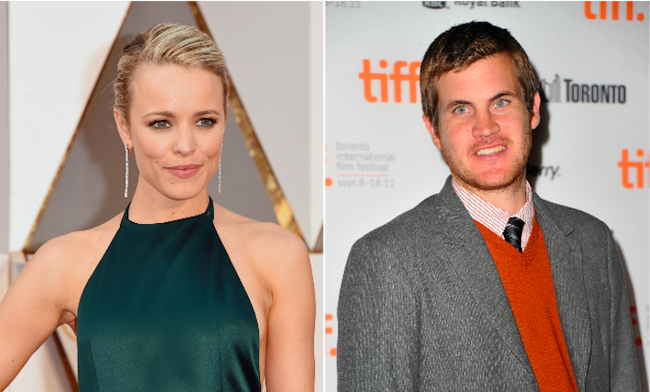 Rachel McAdams is a mom! The Notebook actress has reportedly welcomed her first child with boyfriend Jamie Linden. According to multiple reports, and photos obtained by Hollywood Pipeline, Rachel and Jamie were spotted walking with their newborn baby boy.
The Mean Girls actress never confirmed her pregnancy, but it was first reported in February that she was expecting after she didn't attend the L.A. premiere of her film Game Night.
The couple were first reported as a couple in June 2016. So who is Jamie Linden?
The 37-year-old also works in the industry. After enrolling at Florida State University, where he majored in Digital Media Production and Marketing, he moved to Hollywood in 2001.
He got his start in 2006 when his script for We Are Marshall was turned into a movie starring Matthew McConaughey. He also penned the screenplay for Nicholas Sparks' Dear John, which, of course, we loved.
And he's used to dating celebs -- he was also previously linked to New Girl star Zooey Deschanel from 2014 to 2016.
Congrats to the couple!

Ryan Seacrest
Ryan is quite simply one of the most influential, well-regarded, and well-known names in Hollywood. He is the quintessential Hollywood insider who always manages to have the biggest scoops and the most sought after access to top events and celebrities.
Read more