Miranda Lambert and Anderson East Split After 2 Years: Report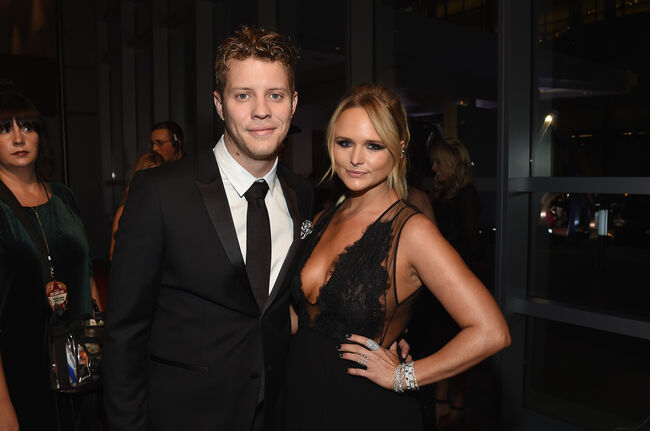 Miranda Lambert and Anderson East have reportedly split after two years together. According to Us Weekly, the duo have called it quits, but could get back together.
"They have spent a lot of time apart, but potentially could end up back together," the site reports. "The love is still there."
Miranda hinted at the split during a March concert in Knoxville.
"I make it my mission every single time I step on the stage that no matter what, no matter where I am, I want to make you feel everything you could possibly feel. I want you to feel sad, mad, happy and nostalgic and really pissed sometimes. That's my favorite," the "Vice" singer said. "And part of feelings is also heartbreak unfortunately, but fortunately for me, I can use it for my art or whatever. I like to write sad songs. I like to listen to sad songs, so I want to sing y'all one," she concluded before performing her hit "Tin Man."
The country crooners started dating following her split from ex-husband Blake Shelton. In 2015, Shelton and Lambert announced that they were getting a divorce after four years of marriage. Later that year, Shelton began dating fellow Voice coach Gwen Stefani.
On Saturday, April 7, Blake updated fans that his romance with Gwen is still going strong.
"Hey @gwenstefani it's official… with your arrowhead finding eye you are now an adopted Okie!!! Side note: I love you pretty girl… #truth," he captioned a pic of a collection of arrowheads, giving his girlfriend a shoutout.

Ryan Seacrest
Ryan is quite simply one of the most influential, well-regarded, and well-known names in Hollywood. He is the quintessential Hollywood insider who always manages to have the biggest scoops and the most sought after access to top events and celebrities.
Read more