Cardi B's Sister Accidentally Reveals Sex Of Unborn Baby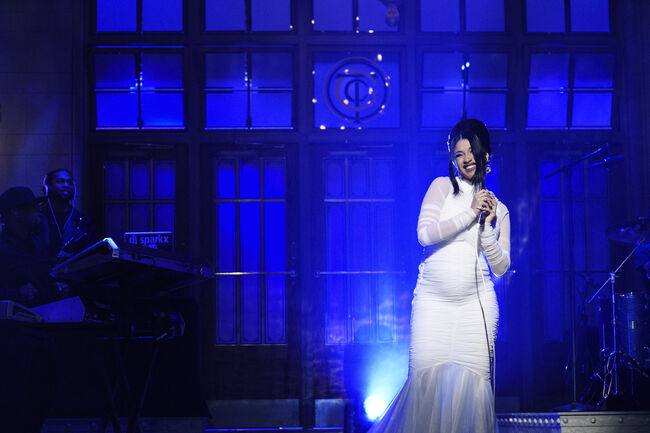 Oops! Cardi B's sister Hennessy accidentally revealed the sex of her unborn baby. After the Invasion Of Privacy rapper confirmed her pregnancy on Saturday, April 7, during a performance on Saturday Night Live, her little sis took to Instagram to congratulate her.
"A baby is truly a blessing from God I know how much you always wanted to be a mom!" Hennessy shared on Instagram. "You have always been Like a second mom to me, so I know u gonna be the best mommy ever. You took care of me like I was ur own daughter I know how much you LOVE babies Growing up, you would always break me off a piece of your plate without me asking… To our little brother, you give him whatever he imagines …."
She continued: "Every time I use to see the adorable baby pictures of you, I use to wish I was older than you so that I would've gotten the chance to carry you and give you kisses when you were a baby because you were so cute and adorable! And NOW that ur baby is coming its like it's coming true! I'm going to be able to hold ur baby and give her all the kisses and hugs!"
Fans were quick to point out that Hennessy wrote "her," seemingly revealing that Cardi B is having a baby girl with rapper Offset.
Hennessy has since edited the post and replaced the word "her" with "the baby."
This will be the first child for the "Be Careful" rapper. Offset is already the father of three kids, sons Jordan and Kody and daughter Kalea Marie. Click here to watch her pregnancy reveal!

Ryan Seacrest
Ryan is quite simply one of the most influential, well-regarded, and well-known names in Hollywood. He is the quintessential Hollywood insider who always manages to have the biggest scoops and the most sought after access to top events and celebrities.
Read more